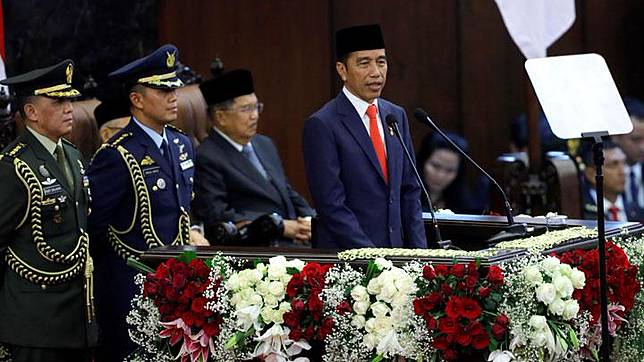 TEMPO.CO, Jakarta - PDIP secretary-general Hasto Kristiyanto defended President Jokowi's presidential inauguration speech that was widely criticized for not mentioning issues regarding law enforcement, human rights, and corruption eradication.
Hasto maintains that the president's inauguration speech on Sunday, October 20, acted as a brief vision to Indonesia's future by the year 2045.
"It is a vision that we must undergo as a nation," said Hasto in Jakarta on Sunday, October 20.
Sunday's inauguration ceremony saw the president read a ten-page speech that had zero mention of the country's law, human rights issues, and attempts on eradicating corruption. The president's speech focused more on Indonesia's economic development.
An activist from KontraS (The Commission for Missing Persons and Victims of Violence) Rivan Lee Ananda argued that the president has failed to understand the essence of human rights and mentioned Jokowi's first-term Nawacita program, which is the nine key development programs he introduced.
"It is as if the concept of justice mentioned in the Nawacita is plainly a subjective interpretation that does not side with victims of severe human rights violations," said Rivan in a text message to Tempo on Sunday, October 20.
Other aspects mentioned in President Jokowi's speech on Sunday were the development of human resources, the continuation of the national infrastructure developments, SMEs and job opportunity sources regulatory simplifications, bureaucracy cuts for investments, and the domestic economic transformation.
ANDITA RAHMA