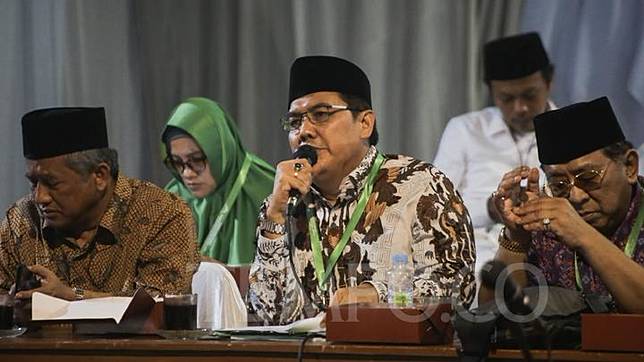 TEMPO.CO, Jakarta - Nahdlatul Ulama executive board (PBNU) secretary-general Helmy Faishal brushed aside rumors of conforming to China's persuasion in silencing critics regarding the fate of Xinjiang's Muslim ethnic Uighur minorities.
This was initially mentioned in a report by the Wall Street Journal (WSJ) entitled 'How China Persuaded One Muslim Nation to Keep Silent on Xinjiang Camps.' Where the media suspects China of formally persuading Indonesian Islamic organizations, media, and academics to stop the flow of criticisms.
They claim China had spent a large number of funds and donations, suspected to be commissioned to Indonesian organizations after the global issue re-emerged in 2018 following news of Uighur Muslims held in a concentration camp in Xinjiang.
"That news report is totally false. There is no flow of funds in any form regarding the Uighur Muslim issue," said the PBNU executive board secretary-general.
Helmy asserts that the Nahdlatul Ulama (NU) is a religious social organization that is independent and has no ties with other organizations. "And [PBNU] cannot be dictated by anyone."
He also said that NU in its core principle consistently defies any form of violence, which includes the alleged persecution of Uighur Muslims in Xinjiang.
*HALIDA BUNGA *