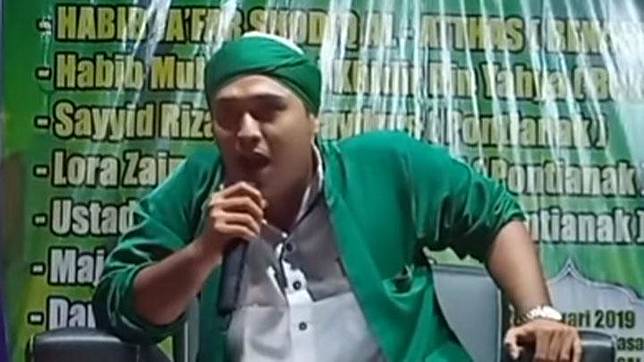 TEMPO.CO, Jakarta -The Nahdlatul Ulama (PBNU) openly criticized the da'wah (preaching) often practiced by Jafar Shodik who now faces criminal offense charges for his alleged hate speech against Vice President Ma'ruf Amin.
"He very much deserves to be named as a suspect," said PBNU secretary-general Hemly Faishal on Friday, Dec. 6.
Helmy said that the PBNU appreciates the swift work of the police in handling the case and will wait for further legal procedures.
According to him, the materials often voiced by Jafar Shodik in his preaches are far from what Islam teaches, which puts forth wisdom, advice, positive lessons, building kinship, and social solidarity.
"How can a da'wah be filled with curses toward other people. Islam is hospitable, not angry," said the PBNU official, "His materials are always delivered in anger, all of it consists of hate speech. This is far from true Islam."
HALIDA BUNGA