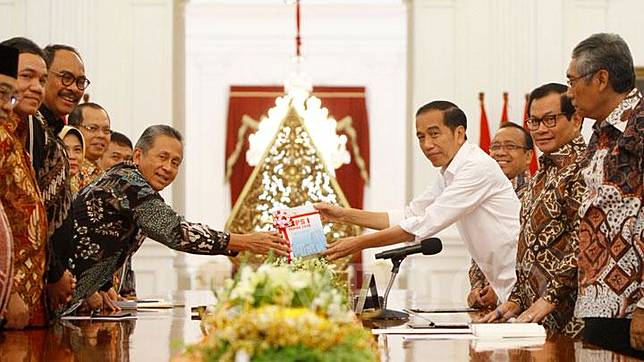 TEMPO.CO, Jakarta - National Mandate Party (PAN) Zulkifli Hasan announced that the party will completely support President Joko "Jokowi" Widodo's call on the House of Representatives (DPR) to postpone the Draft Criminal Code Bill or RKUHP as it is deemed to defy the public's interest.
"Whatever is eventually produced from the President's meeting with DPR leaders, I repeatedly announce [PAN's] unconditional support for Pak Jokowi. We will adhere to the President's decision," said Zulkifli Hasan at the Senayan Parliamentary Complex on Monday.
DPR leaders and party factions are set to meet the President later today to discuss matters regarding the polemic over materials mentioned in the RKUHP.
He says that the meeting is highly significant as it would put an end to the controversies raging among the public even though the Law and Human Rights Minister – representing the government – has agreed to take the Draft Bill to be passed as Law.
Previously reported, President Jokowi requested House of Representatives to postpone amending the draft criminal code bill to further study a number of Articles contained in the revision. He suggested for the Bill to be passed by House members of the next term.
ANTARA