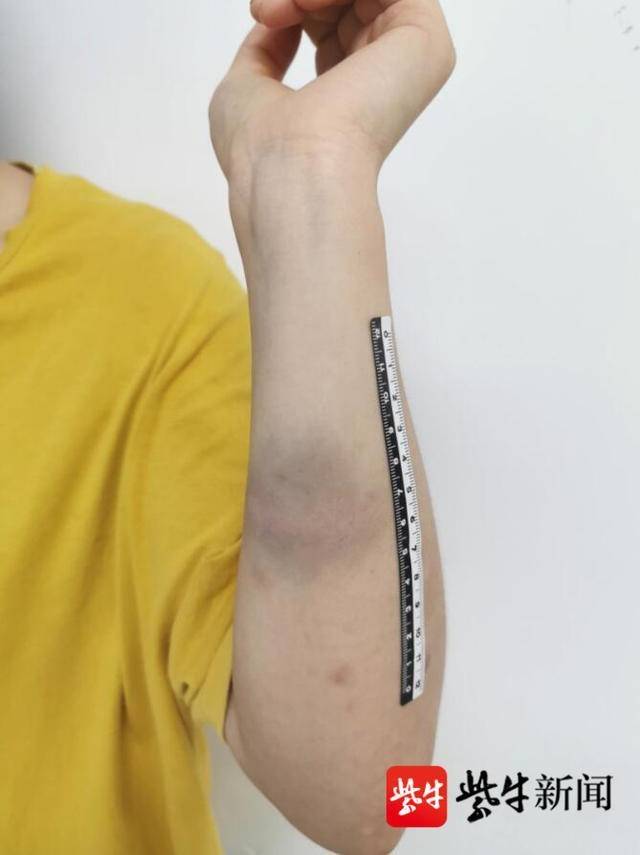 Police in eastern China detained a woman who beat her 30-year-old daughter repeatedly with an iron bar, leaving her bruised and bleeding, because she had not married.
The daughter, surnamed Lin, called police in Changzhou, Jiangsu province, to the small restaurant operated jointly by the pair in September, according to Yangtse Evening News. When they arrived, officers found large bruises and bleeding on Lin's arms, buttocks and legs.
When the officers ordered the mother, surnamed Wang, and her daughter to go to the police station for an investigation, Wang refused, saying "I beat my daughter, not other people".
An officer familiar with the family, which had moved to Jiangsu from northern China, said Wang had previously struck her daughter and would not accept that her actions had breached the law.
Lin said her mother often beat her because she was unmarried at the age of 30. She said Wang also complained that her daughter had not earned big money in her previous job, which she had quit to help with the restaurant.
According to police, Lin had reported her mother twice in August for the same offence, but on both occasions the wounds had been less serious and Wang and Lin were given warning letters and required to sign a conflict mediation agreement.
This time Wang was detained and initially Lin said she would only agree to her release if she was paid 80,000 yuan (US$11,300) in compensation. Wang fainted at the news but, after persuasion from other relatives, Lin agreed to police mediation and her mother was released on bail.
Speaking on Jiangsu Television, Wang said the latest conflict had started when Lin responded defiantly to her scolding for not cleaning the house. "I got very angry and told her if you say it again, I will slap you," Wang said.
"She told me to 'do it'. I saw an iron stick in the kitchen, so I picked it up and beat my daughter. She then ran away."
Wang said she and her daughter had quarrelled a lot in recent months, ever since Lin learned her parents had bought a flat for her brother and thought they favoured him more than her.
Copyright (c) 2019. South China Morning Post Publishers Ltd. All rights reserved.