Investors of Hong Kong's luxury villas and bungalows, struggling to keep prices aloft amid the city's unprecedented civil strife and the US-China trade war, are resorting to innovative ways to find tenants and keep their property occupied.
Some owners are putting their landed property out for rent on a daily basis on Airbnb, while others are hiring agents to find medium-term tenants, while fewer buyers are looking at investing in multimillion dollar homes.
A four-bedroom home measuring about 2,000 square feet (186 square metres), with a 3,000 sq ft garden, at the Valais community in Sheung Shui was recently listed for lease at a daily rate of HK$11,800 (US$1,505).
At the rate, the tenant gets to use a pool and gym at the clubhouse, plus a grand piano in the home, with parking for up to eight vehicles, according to listings. The lease could be cut by HK$2,500 a day if the occupier doesn't need the use of a seven-seat sports utility vehicle (SUV) that comes with it, the listings say.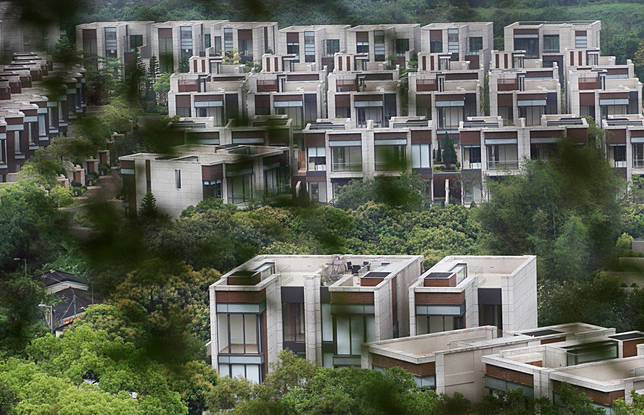 Hong Kong's real estate bull market has stumbled after a decade-long run, as the city's four-month long street protests added weight to the year-long US-China trade war in dragging sentiments lower. A policeman was slashed with a box cutter on Sunday, as the 19th consecutive weekend of street rallies and protests deteriorated into mob violence and vandalism, driving visitors from the city and putting Hong Kong's economy on track for a technical recession in the quarter that started in October.
"In this market sentiment, nobody wants to buy" luxury homes, said Franky Lam, a property agent who represents the Valais villa owner. "For Valais, basically every unit is resold at a loss."
Larger homes in Hong Kong, defined as those exceeding 1,722 sq ft (160 square metres), have been particularly vulnerable to the downturn in the city's real estate industry, with prices sliding 2.9 per cent from May to August, more than the 1.3 per cent decline for flats smaller than 430 sq ft, according to data from the Rating and Valuation Department.
The prices of villas could fall by 20 per cent from their peak by the first quarter of 2020, according to a forecast by Centaline Property Agency's marketing manager Walter Tam, adding that it takes between three and five months for villa owners to cut their prices by that magnitude, and for the market to find its bottom. The Centa-City Leading Index of large homes fell 1.3 per cent from the end of August to October 6.
Sheung Shui itself had not been spared from Hong Kong's street mayhem, as a July 14 protest deteriorated into chaos at a local shopping centre.
Valais, launched by Sun Hung Kai Properties (SHKP) in 2012, comprises 330 villas in the northern suburbs near Hong Kong's border with Shenzhen, next to the city's tony golf club. The suburb is served by the Sheung Shui and Fanling subway stations.
The project is no stranger to losses, with a 1,576-sq ft villa changing hands in mid-June for HK$20.8 million, a 13 per cent discount that left the seller with a HK$460,000 loss after owning it for nine years.
Valais' owners are not alone in resorting to daily leases. Sino Land's St Andrew's Place, comprising 26 town houses, and The Royal Oaks, both in Sheung Shui, are also being listed for daily leases, said Centaline's Tam.
It's the same in Sai Kung, an enclave of villas and landed homes near a country park and the Jockey Club's public golf course on the east of Hong Kong's Kowloon peninsula. At least two homes with three and four bedrooms are available there for about HK$10,000 a day, according to Airbnb.
Coming up with the daily lease was "definitely" related to the macro market sentiment under the current social unrest and slowing economy, said Avis Lam, a representative of the Valais owner.
Copyright (c) 2019. South China Morning Post Publishers Ltd. All rights reserved.