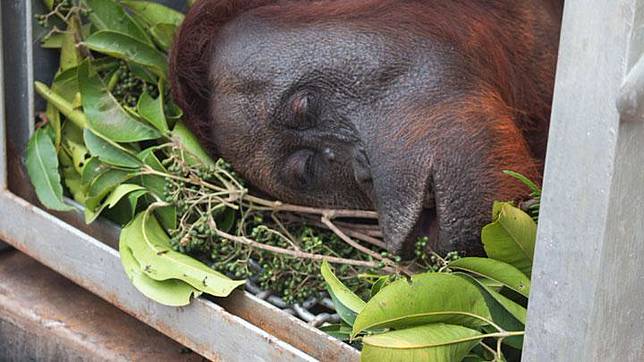 TEMPO.CO, Jakarta - Dozens of orangutans are currently under medical supervision in the Nyaru Menteng rehabilitation center in Palangka Raya, Central Kalimantan. The primates are reportedly suffering from acute respiratory infections (ISPA) from the land and forest fires in the region.
The Borneo Orangutan Survival (BOS) Foundation reported up to September 17, 2019, there have been a recorded 37 orangutans suffering from ISPA; six of them are adults while the rest are children. All of the apes suffering from the disease are either the ones in rehab cages and orangutan forest schools.
BOS Foundation communication staff Nico Hermanu stated that all of the orangutans are suffering from mild respiratory infections apart from four young ones that are treated more intensively.
The forest fire haze at Nyaru Menteng exposes 355 of the species to health risks. These species are spread in numerous facilities such as reintroduction islands and rehabilitation centers.
However, Nico assured that there are no hotspots near the Nyaru Menteng rehab center and that the rest that is reintroduced to the wild are in safe condition from threats brought by the forest fire haze.
Palangka Raya is one of the worst affected regions by the haze after the Forestry and Environment Ministry announced that the city is at its worst air quality level based on the ministry's air pollutant standard index (ISPU).
BETAHITA.ID | TERAS.ID