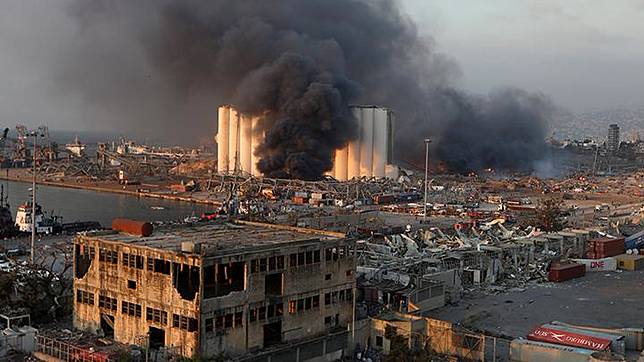 TEMPO.CO, Jakarta -The Indonesian Ambassador to Lebanon, Hajriyanto Y. Thohari, on Wednesday, reported that one Indonesian national had sustained injuries due to the massive explosion at the port warehouses near central Beirut. The victim is now in stable condition and able to speak and walk.
"[The victim] is Ni Nengah Erawati, who works at 'SPA Bali' located in Kimantra, Jal El Dib, Beirut," said Hajriyanto to Tempo in a video call on Wednesday morning.
The ambassador explains that Erawati has returned to her apartment along with four other Indonesians accompanying her.
The Indonesian embassy records show there are currently 1,447 Indonesian nationals in the region with 1,234 Garuda Contingent peacekeepers and 213 civilians, which include immediate families of the embassy and students.
One Indonesian that had been quarantined at the Rafiq Hariri hospital not far from the location of the explosion is confirmed to be safe.
A huge blast in port warehouses near central Beirut storing highly explosive material killed 78 people, injured nearly 4,000, and sent shockwaves that shattered windows, smashed masonry, and shook the ground across the Lebanese capital, Reuters reported earlier today.
Read also: Massive Blast Rips Through Beirut, Killed 78, Injuring Thousands
AHMAD FAIZ