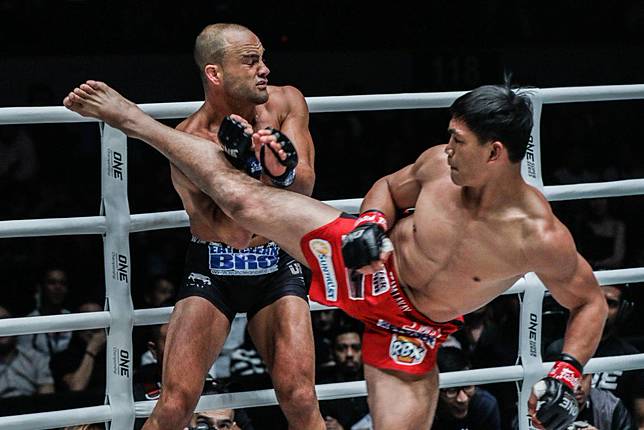 Eddie Alvarez has shed some light on the ankle injury he suffered before One Championship: Dawn of Heroes, revealing it almost caused him to call off his fight against Eduard Folayang in Manila.
Filipino Folayang chopped Alvarez down with a fierce leg kick early on in a frenetic fight with Alvarez's ankle buckling. The former UFC champion looked in serious trouble but managed to scramble to the top and submit "Landslide" for his first win in the Asian MMA organisation.
He revealed to ESPN that 10 days before the August 2 fight, and two days before he left for the Philippines, he "messed up" his ankle "pretty bad" in grappling practice.
"It got a little iffy," the 35-year-old said in an appearance on the Ariel Helwani's MMA Show. "We were considering just calling up and saying 'I don't know if we can do this'."
Alvarez said he kept a wrestling shoe on and kept his foot taped up all the way up until the fight. "So until the fight happened, in the back in the locker room was the first time I actually moved around with a bare foot. And I got to feel exactly how it was gonna feel in the fight.
"It was all a little sketchy. But we were too close to the fight, too close to pull out. We kept strong belief in ourselves that we'll figure it out when we get in there and we did."
Alvarez says his ankle will be fine for his One lightweight grand prix final against Saygid "Dagi" Arslanaliev on October 13 in Tokyo.
He went on holiday to Boracay island in the Philippines with his wife Jamie after the fight - via the hospital, where he had his ankle checked.
"It feels a lot better. I had a chance to lay off it. When you're two weeks from the fight, and you still gotta get down to weight a little bit, and you got all that nervous energy and you wanna move around, it's difficult having an injury at that time, the timing is terrible.
"Now I actually have the time to give it the proper time to rest and not keep getting inflamed. I'm happy about it.
"The great thing was. if I had to cut to 155 (pounds), I was calling up and saying it's a no go. If I had to make that weight cut the way I normally do, I gotta run to do that. I gotta do a lot of things to get to 155. So thank god we do hydrated weigh-ins and I'm fighting closer to my natural weight because otherwise that was a 'call out of work sick'.
"That's what I was doing if I had to cut the weight. It would've been very difficult to cut down to 155 with a bum ankle."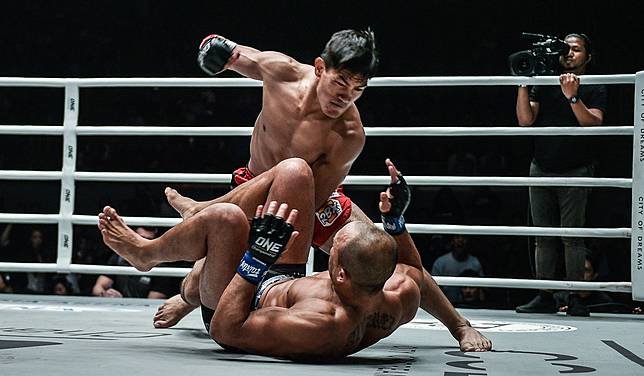 Folayang admitted he made a mistake rushing for the finish against a clearly injured Alvarez - and "The Underground King" was certainly relieved he did.
"I knew he was gonna leg kick, I was just hoping I can get out of the way, grapple quickly, try to get him to the ground so we can avoid him hitting my ankle or upper shin," Alvarez said.
"Thank god he tried to finish me on top. If he would have backed out and just told the ref to let me up, I don't know how great that would've went for me. Thank god he got excited and tried finish because it allowed me to get him close, pull that sweep and get on top."
Copyright (c) 2019. South China Morning Post Publishers Ltd. All rights reserved.