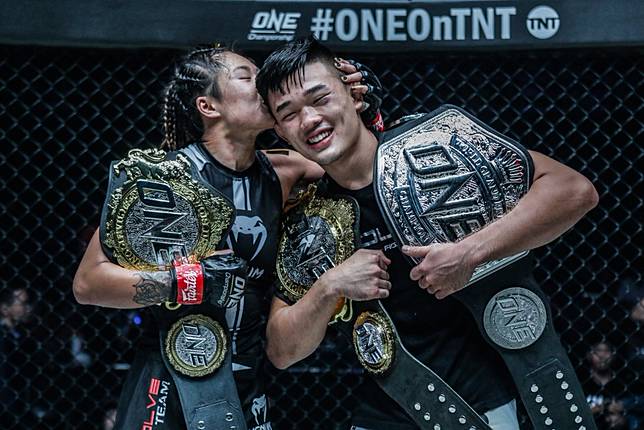 It's perhaps harsh to say Christian Lee had something to prove when he stepped into the One Championship circle against Dagi Arslanaliev.
He was already the lightweight champion, and had stepped in on 10 days' notice to face a dangerous opponent in the final of the division's grand prix tournament at Century Part 1 in Tokyo.
Dagi was 8-1 in MMA, his only loss a disqualification and all his wins finishes, and mostly in the first round.
"Even though I'm the champion, people were believing the hype (about Dagi)," he told BJPenn.com post-fight. "They thought he was untouchable. They thought if he touches you, you go to sleep, but I could see past it.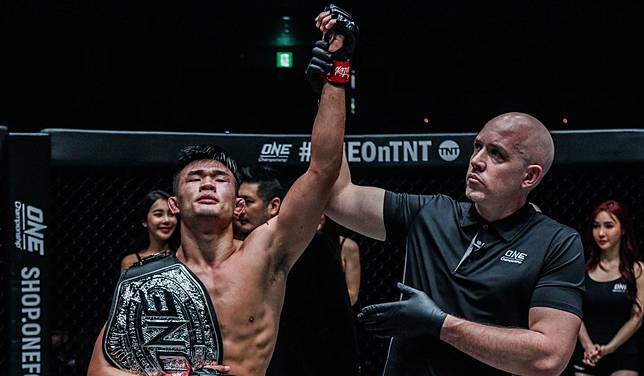 "I respect him, I respect his skills, he's a very tough fighter, but I knew that if I could just weather the storm and implement my game plan, I would be able to beat him and that's what happened tonight."
Getting a unanimous decision win, it was a star-making performance, one that left him so exhausted he vomited several times into his spit bucket after the fight. Staff had to wipe down the mat for a few minutes before the next bout could begin.
"I'm sure the camera caught me throwing up in the cage, thanks to the two weeks' notice," he said at the post-event press conference at Sumo Hall.
"But I promised Angela I would be in her corner no matter what. Nothing was gonna stop me getting my butt back out there. I didn't have time to change out of my ring gear.
"The only thing on my mind was getting out there and cornering Angela for her fight. This is a beautiful belt but I didn't have time to think about it."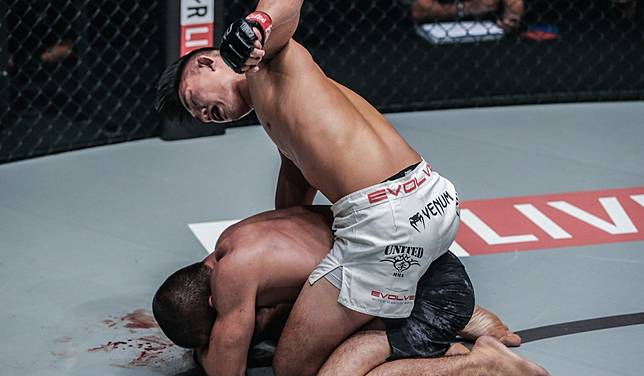 Indeed, at just 21 years old, Lee picked up his second championship in One. He proudly showed both off at the press conference, including the fancy new grand prix belt.
Angela joked she was jealous and wanted one herself (and Chatri joked in kind about setting up a women's atomweight grand prix next year).
But the moment did encapsulate that Christian is no longer in the shadow of his older sister, the atomweight champion and queen of Asian MMA, the face of One Championship.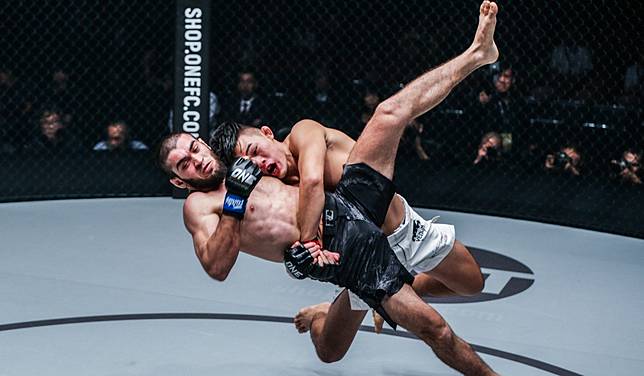 They had already become the first sibling MMA champions when Christian defeated Shinya Aoki in May, but it was almost as if people did not give him his due.
They said the stoppage in Singapore was iffy. They said he nearly tapped out to Aoki's second-round arm bar. They said the former featherweight shouldn't have got a title shot, and there were plenty more killers in the lightweight division more deserving.
Lee welcomed them all to come and try their luck. "I keep track of the whole division as I'm champion, there are a lot of tough contenders I saw taken out of grand prix due to injury, a number worthy to be the No 1 contender.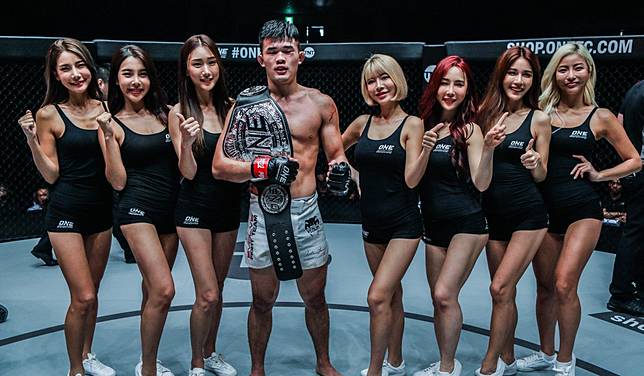 But Lee is calling the shots now, and he knows what he wants.
"As we're doing the first show live on TNT in the US, I'd love to see a show in New York City or even Hawaii, me and Eddie Alvarez. I'd love to be the first person to bring One Championship to the States.
Former UFC champion Alvarez was, of course, the man first scheduled to face Dagi in Tokyo, before injury struck. It could be the fight to make, but, crucially, Christian Lee will no longer be the underdog.
Copyright (c) 2019. South China Morning Post Publishers Ltd. All rights reserved.