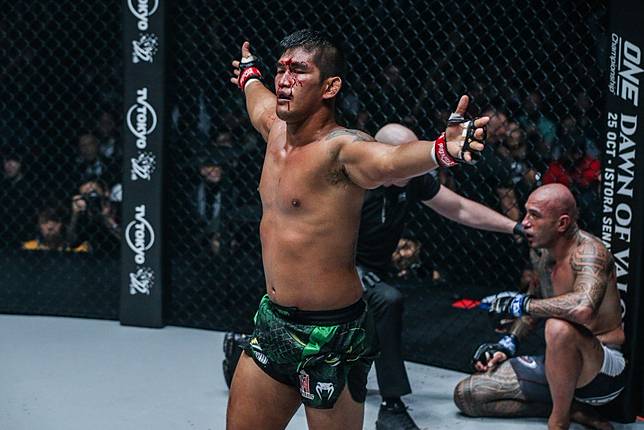 Aung La N Sang went through a war with Brandon Vera in Tokyo. But he says he's ready to get back in the One Championship cage again in 2019.
"The Burmese Python" stopped Vera with a second-round TKO in an intense slugfest at Sumo Hall to successfully defend his light heavyweight title.
Also the One middleweight champion, the 34-year-old is looking to defend his other strap next, even as early as December 6 in Kuala Lumpur.
"What's next? Middleweight," N Sang said at the post-event press conference. "There's a lot of guys coming up, bring them all out. I want them, just line them up.
"I'm ready, I'm only getting better," he added in an interview. "I would like to fight in December or January. December? Sure, let's do it. Sign me up."
N Sang recently signed a new 10-fight contract with One " "I might do all 10 of them next year," he told the Post with a smile " having last fought in March, again in Tokyo where he defended his middleweight title against Ken Hasegawa.
"It was frustrating," N Sang said of sitting out for six months. "But at the same time, it made me a better mixed martial artist, it gave me more time to be a better version of myself."
N Sang's Hard Knocks 365 teammate Martin Nguyen has also signed a 10-fight deal with One, and the featherweight champion was cornering him in Tokyo.
"Ah, he's all right," N Sang said, laughing, when asked of Nguyen's impact in fight week. "No, he's a brother to me. He gets me ready. It's different, man, when you're a fighter you know what's going on inside my heart and my mind.
"It's very nice, it's calming. This whole week he was in my hotel just getting me prepared for this match-up. We're hungry man. We're young, we're humble. We're just only gonna improve."
Copyright (c) 2019. South China Morning Post Publishers Ltd. All rights reserved.