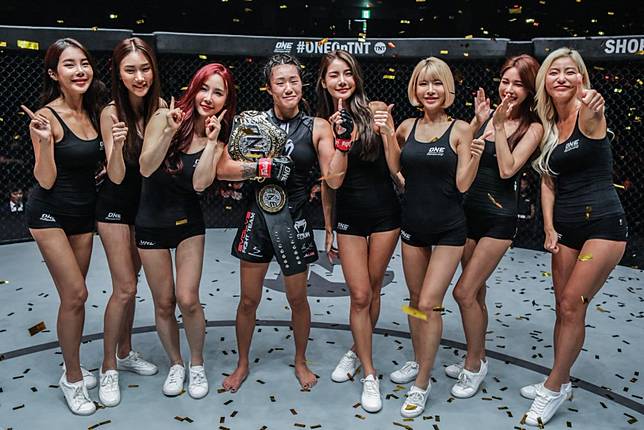 Angela Lee was in dire need of a win when she stepped into the cage with Xiong Jingnan at One: Century Part 1 in Tokyo on Sunday afternoon.
She'd lost her first two fights of 2019, including a March TKO defeat by Xiong, and with her atomweight title on the line, would be on the verge of a career breakdown with a loss.
Luckily for Lee and her legions of fans, things went as planned in the Japanese capital. In the waning seconds of the fight's fifth and final round, she hurled Xiong to the canvas, locked up a rear-naked choke, and forced out the tap.
"I'm so happy," Lee said at the post-fight press conference inside the hallowed Ryugoku Sumo Hall.
"Earlier in the year, I was struggling with a lot of self-confidence, a lot of doubt. I was like, 'Man, do I really belong here? Am I really this champion?'
"The way that it played out this night, me having to work for it and work for, keep pushing, and then in the end get that finish … It's a dream come true."
Lee attributes her victory to a willingness to learn from her losses and an unshakeable work ethic.
"The saying, 'Hard work pays off' couldn't be more true," said Lee, who splits her training between United MMA in Hawaii and Evolve MMA in Singapore.
"This whole time I've just been saying this has been an incredible year of growth for me. I really truly feel like I've learned so much this year, more than all the years combined. Yes, I was disappointed the fight in March didn't go my way, the fight in July didn't go my way, but I used that as fuel, as fire, as motivation, and I really worked hard for it.
"Every single day, I woke up and I had one goal on my mind, and that's to go out there and prove that I'm the best - and not to everyone else, but to myself."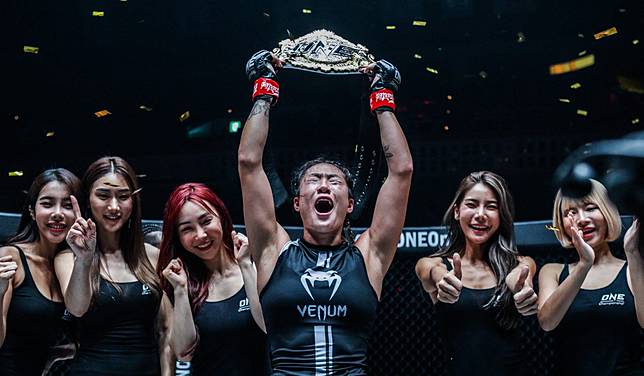 With this victory, Lee improves to 10-2 as a professional mixed martial artist. Having lost her first fight with Xiong, and evened the score in their Sunday afternoon rematch, the 23-year-old Singaporean-American is now looking ahead to a tiebreaking trilogy with her rival.
Lee hopes the match-up will occur in the strawweight division, with Xiong's title on the line. One chief executive Chatri Sityodtong is up for it.
"I have to sit down with her father (Ken Lee), I think they both want a trilogy, I think they wanted it even before," he said. "Anything is game. But I'm sure there's going to be a part three to the Lee versus Jingnan story."
Copyright (c) 2019. South China Morning Post Publishers Ltd. All rights reserved.