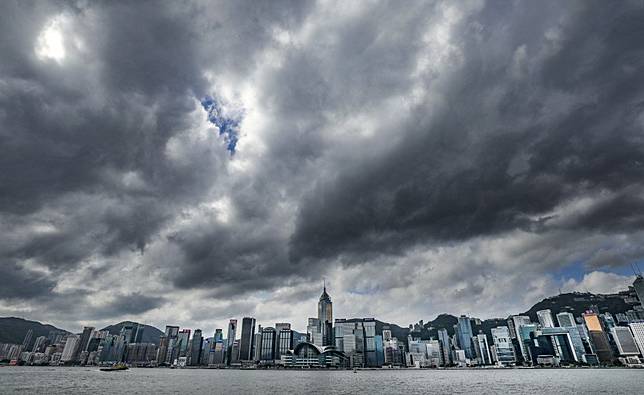 Economists, in Hong Kong and overseas, are a gloomy bunch these days. A consensus is emerging that things are not in good shape. Latest numbers show the German economy, the largest in Europe, is most likely heading towards a recession. China's industrial production last month grew at its lowest rate since February 2002 and the retail sector also took a further hit. US President Donald Trump's aggressive tariff regimes against both economies are taking a heavy toll.
Adding to the growing concerns, the Bank of England has warned of a likely recession for Britain in the event of a no-deal exit from the European Union. But the United States' economy is not immune either. Growth slowed to 2.1 per cent in the previous quarter, and estimates for the current quarter are even lower. In spring last year, America's quarterly growth was running at 3.5 per cent.
Trump's latest decision to delay or remove some duties on Chinese imports that he had earlier promised to impose on US$300 billion of goods on September 1 was seen by some analysts as a concession to Beijing. Most likely, though, the move is meant to ease the burden on American consumers ahead of the back-to-school, Thanksgiving and Christmas seasons.
The yields of the benchmark US and British 10-year government bonds have dipped below those of the shorter maturity two-year debt for the first time since the global financial crisis more than a decade ago. Such a yield inversion has historically been among the most reliable indicators of an upcoming recession, although forecasting exactly when it could occur is more difficult. No wonder equities markets worldwide have been so volatile. The Dow Jones Industrial Average suffered its biggest loss of the year on August 14, plunging 3 per cent, although it has since recovered following release of data showing higher-than-expected US retail sales.
This week retail chains Target and Lowe's reported higher profits on strong gains in sales at comparable stores. This is more evidence that American consumer demand remains surprisingly strong, given persisting weakness in manufacturing and key overseas markets. Target surged 20.4 per cent, and Lowe's gained 10.4 per cent.
Back in Hong Kong, we may have already entered into a technical recession in the current July-September quarter. The government has downgraded its gross domestic product growth forecast for the year to between 0 and 1 per cent, from 2 to 3 per cent previously. The second quarter already shrank by 0.3 per cent from the first quarter.
Hong Kong's government has introduced HK$19.1 billion worth of relief measures for local enterprises and residents, a drop in the ocean of the reserves of nearly HK$2 trillion it maintains for a rainy day.
Copyright (c) 2019. South China Morning Post Publishers Ltd. All rights reserved.