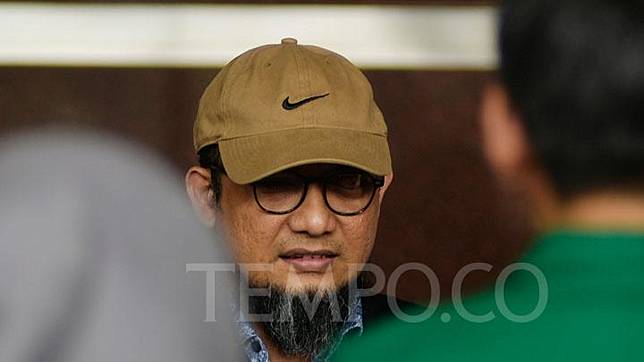 TEMPO.CO, Jakarta - President Joko "Jokowi" Widodo believed the perpetrator of the acid attack against Novel Baswedan, a senior investigator of the Corruption Eradication Commission (KPK), could be revealed.
"Inshallah, [the attackers] will be found," said the President shortly after inaugurating the JORR II toll road in South Tangerang, Banten, Friday, December 6.
He pledged that he would discuss the case development after having the reports from National Police Chief Gen. Idham Azis. The President planned to summon Idham to the Palace next Monday.
"I will answer it after getting reports from the police chief. I will invite him on Monday," the former Jakarta governor remarked.
During a dialogue with the press at the Merdeka Palace last month, Jokowi gave a deadline until December 2019 for the police chief to unveil the case. Meanwhile, the KPK workers' union had long demanded the settlement.
Novel Baswedan was splashed with acid water on April 11, 2017, after he performed morning prayer near his house in Kelapa Gading, North Jakarta. The attack was allegedly related to Novel's job in handling a giant corruption case in the anti-graft body.
To solve the case, the National Police established a joint fact-finding team that worked from January until July 2019. However, the team, created by then police chief Tito Karnavian, failed to reveal the perpetrator.
The police then formed a technical team to resume the case. Yet until the end of the given time on Thursday, October 31, the perpetrator remained unknown.
AHMAD FAIZ IBNU SANI