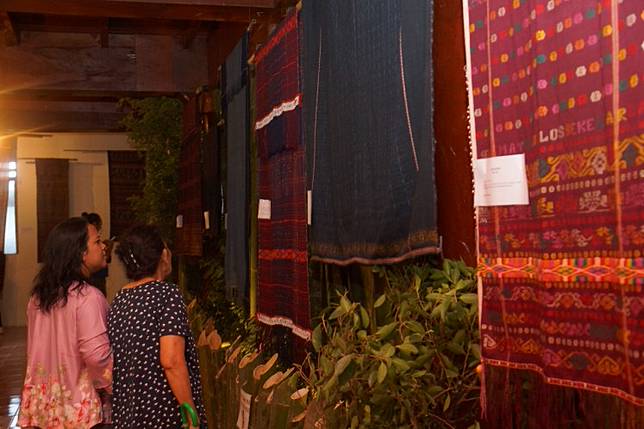 Around 100 tenun (woven fabrics) were on display at Festival Tenun Nusantara (Archipelago Woven Fabric Festival), which was held for five days in North Tapanuli regency, North Sumatra.
Themed "Ahu Partonun", which literally means "I am a tenun artisan", the festival was held at three different locations, namely Tarutung, Muara and Sibandang Island.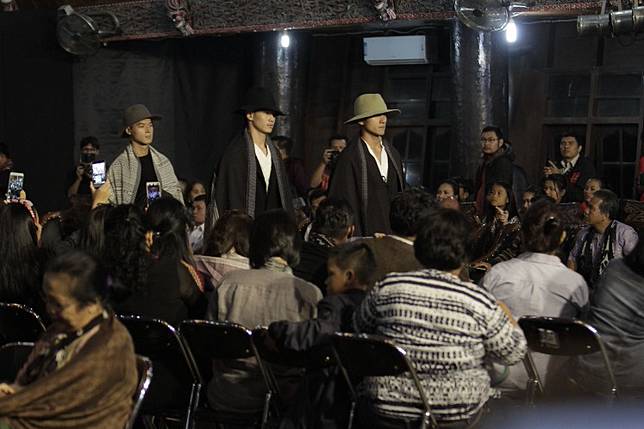 Three models presented some of the collection at the festival's fashion show. (JP/Apriadi Gunawan)
Among the activities conducted at the event were an exhibition of tenun, traditional children's games, a tenun workshop, a boot camp, a cultural party and art performances.
The festival ended with a fashion show on Wednesday night, which featured works by Edward Hutabarat, who hailed from North Tapanuli. In the one-hour show, which took place in Sopo Partukkoan in Tarutung and had hundreds of people in attendance, Edward presented 30 ulos-motif tenun clothes that highlighted "Ulos Batak in Innovation". 
Tarutung Regent Nikson Nababan said during the festival's closing remarks that he expected the event to help promote ulos (traditional Batak textiles) to the global market.
Read also: Preserving the weaving legacy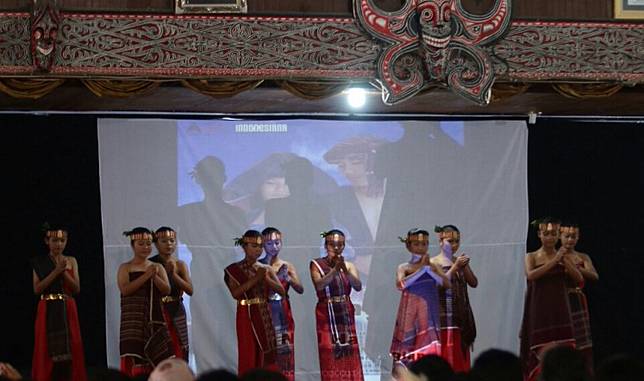 All the dancers don ulos textiles during a performance at the festival. (JP/Apriadi Gunawan)
He added that he was committed to helping artisans develop their tenun business in North Tapanuli by providing more modern facilities as well as promote and market their works through the Regional Handicraft Council (Dekranasda).
"If there are artisans who want to increase their production capacity and training, the provincial administration of North Tapanuli will facilitate them by giving not cash, but modern tenun equipment," he said. (kes)