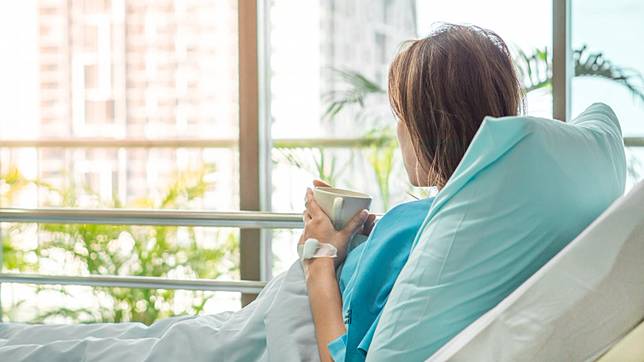 Almost 80 per cent of Hongkongers have no idea where to obtain end-of-life care services, a think tank's survey has found, highlighting the inadequate resources and education devoted to the city's rapidly ageing population.
Typically for terminally ill people who wish to stop receiving life-saving treatment if they are expected to die within the next six to 12 months, end-of-life services encompass physical, social, and emotional support for the patient and their families, so patients can live out their last days with dignity.
But, according to a recent survey, 77 per cent of those interviewed said they did not know where to find those services, while about 55 per cent said they had "little confidence" in making end-of-life arrangements, while 12 per cent said they took care of elderly or terminally ill people at home.
Government data shows there will be an estimated 98,000 deaths a year by 2066, up from 46,700 in 2016, at a time when public hospitals already face a shortage of bed space and medical staff.
"In order to meet the demands of an ageing population in the future, we need to focus on integrating end-of-life services within the community, instead of relying on terminal illness treatment from public hospitals" said Pamela Tin Sze-pui, who led the survey commissioned by Our Hong Kong Foundation.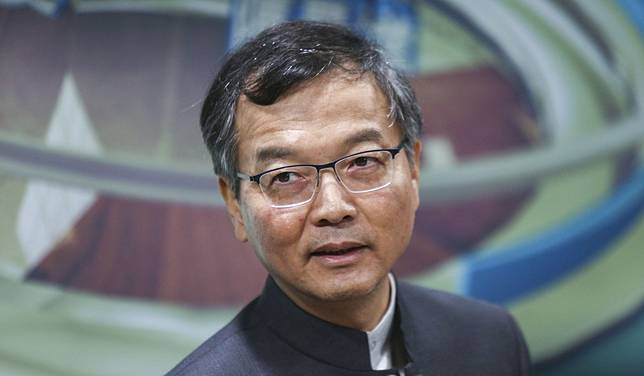 Of the 30.9 per cent of the survey's 1,001 respondents who had used end-of-life services, about six in every 10 of them were "not satisfied" with the experience. As much as 65 per cent said services need to be more holistic, since not all elderly care centres across the city's 18 districts run by the Department of Health offer end-of-life care.
Queenie Li Kwan-yee, assistant researcher at the foundation, suggested elderly care centres run by the districts include services such as bereavement counselling, dying at home support and palliative care, or at least coordinate with elderly homes and non-governmental organisations to provide such services.
Up to 86 per cent of those surveyed hoped to stay in their communities towards the later stages of their life, which researchers said could help ease overcapacity in public hospitals.
"If people had a choice of where to die, most of them said they wished to die peacefully in the arms of their loved ones, surrounded by people who cared about them," Li said.
People are not aware that they have the option to die at home instead of in hospitalsElderly Commission chairman Lam Ching-choi
The findings come as the Food and Health Bureau prepares to complete its public consultation on passing a law to improve end-of-life care in Hong Kong. The proposed changes include allowing people to write a "living will" - making it easier to refuse certain treatment when they are dying.
However, only 34 per cent of those polled said they "had a concept" about advanced medical directives. Most of those surveyed assumed end-of-life care services largely referred to funeral arrangements and psychological counselling.
Lam Ching-choi, a member of the city's Executive Council and chairman of the Elderly Commission, acknowledged the government had not done enough to promote end-of-life care.
"In the past, there has not been much coordination when it comes to integrating end-of-life services between public hospitals, elderly homes, hospices and NGOs," Lam said. "In the end, people are not aware that they have the option to die at home instead of in hospitals."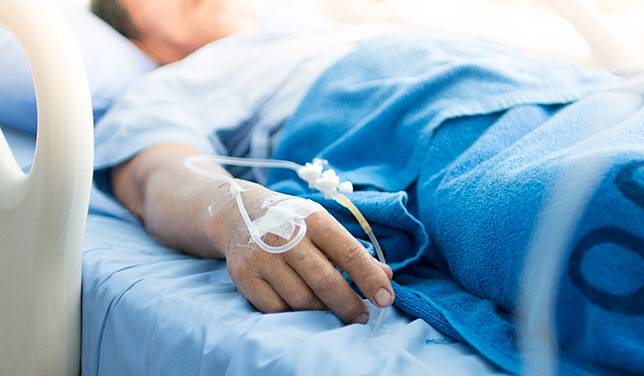 Lam also pointed out that aside from changes in legislation, NGOs and service providers still need more funding and staff training to build capacity to facilitate at-home end-of-life procedures.
Arnold Leung Tsz-tun, a registered social worker specialising in hospice and bereavement services, said NGOs had been providing end-of-life services in the city for more than 20 years, but would still need the government for funding and coordination.
The SKH Holy Carpenter Church District Elderly Community Centre, where Leung works, handles about 70 cases on end-of-life care and bereavement counselling each month, between a team of around 10 social workers and volunteers. He said the centre receives most of its cases as referrals from the Hospital Authority, while the number of people directly approaching organisations for end-of-life care has gradually increased over the years.
"End-of-life care means social workers and medical staff need to approach the patient and the family at an earlier stage to conduct palliative care, and also provide counselling to the bereaved family members after the patient died," Leung said. "So, end-of-life care workers have to handle each case for a longer period of time along with more patients in the future."
Copyright (c) 2019. South China Morning Post Publishers Ltd. All rights reserved.