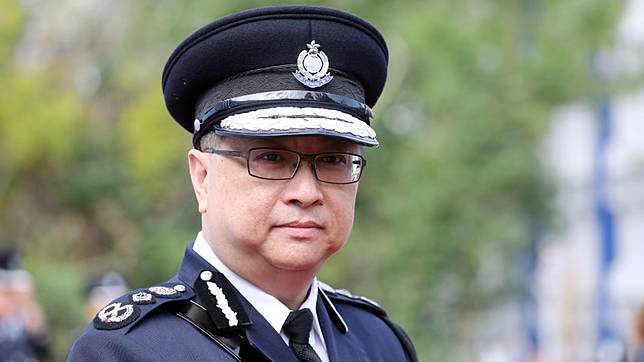 When Hong Kong police chief Stephen Lo Wai-chung agreed to remain in service for an extra year till November 18, he could not have imagined that his long career in law enforcement would end so disastrously.
He will be the first commissioner of police in 175 years to leave without ceremonial fanfare or a Mess Night, the traditional farewell dinner with senior officers and guests.
For a man who served 35 years, reaching the top of a 31,000-strong force long regarded as one of the finest in the world, it will be a quiet exit.
"There is simply nothing worth celebrating at this moment, as the city is on the brink of a total breakdown," a senior police source who works closely with the chief told the Post. "The sentiment in the force is not that good. Lo wants to keep a low profile."
There is simply nothing worth celebrating at this moment, as the city is on the brink of a total breakdownSenior police source
Lo, who turns 58 on Tuesday, will hand over duties to his deputy Chris Tang Ping-keung, at a time of crisis in Hong Kong, plummeting morale among the rank and file, and deepening public distrust of police.
Increasingly violent anti-government protests, now in their sixth month, have led to the arrest of more than 4,000 people. Unending accusations of brutality have been hurled at police, including allegations that people have been mistreated after arrest.
About 1,600 people have been injured in clashes, including 400 officers.
Pan-democrats are harshest in assessing Lo's 4 1/2 years as commander, calling him "the worst police chief ever". They blame him for alleged brutality of officers at the front lines of the protests, and for leaving the force's reputation in tatters.
Security veteran and pan-democratic lawmaker James To Kun-sun said that under Lo, "police act like kings".
"Officers beat up whoever they don't like almost every day. They have been uncontrollable under Lo's command," he said. "It's a joke that the top cop has failed to control his own officers. Lo's leadership has been disastrous."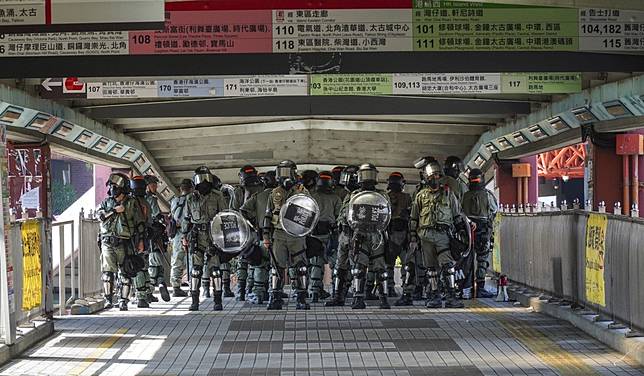 Others came to Lo's defence.
Pro-Beijing lawmaker Christopher Cheung Wah-fung, vice-chairman of the watchdog Independent Police Complaints Council (IPCC), said Lo could take some credit for Hong Kong's low crime rate.
Under his command, the city's crime rate fell for the 12th consecutive year last year, achieving a 48-year low. The 54,225 crimes reported last year were 3.2 per cent lower than the previous year.
"Hong Kong was crowned a safe city over the past few years," Cheung said. "It is just very unfortunate for Lo to be caught in the storm at this moment."
The senior police source disagreed with To's withering assessment, saying: "The criticism is not fair because whoever headed the force during this unprecedented challenging period would have yielded the same result. It is not Lo's particular faults that turned the city into a battlefield."
The source added that within the force, Lo has been a caring chief.
"He is a kind man who cares about his staff member's feelings. He never sells his men out," the source said. "But, of course, you can ask if a kind man, who does not rule with an iron fist, is a good leader in terms of law and order.
"I can only say he headed the force well at a time of peace."
Lo made what was possibly his last official appearance on November 16, when he attended a passing-out parade of probationary inspectors and recruit police constables at the Hong Kong Police College.
He encouraged the officers to hold firm to their values, stay honest, above-board and confident, to rise to the challenges of dealing with the threats to public safety and order in the current social unrest.
"My heart is always with the force. It is my greatest honour to be able to lead this world-class professional police force," he said.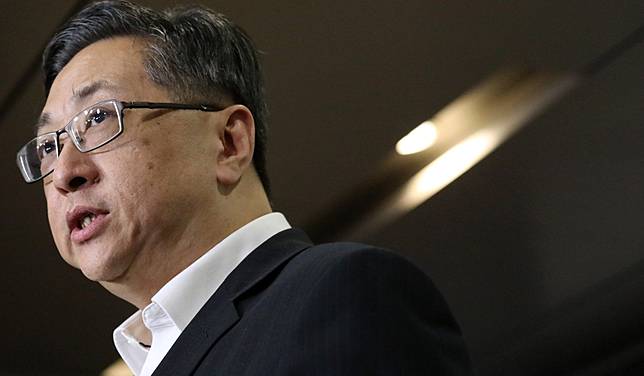 Sorry is the hardest word
Lo took the top job in 2015, as Hong Kong was recovering from the Occupy protests of 2014 which saw parts of the city crippled for 79 days.
Meeting reporters at the time, he said he would apologise for any wrongdoings of the force.
His tenure was marked from the start by incidents which left the force looking bad, resulting in demands for apologies.
Just days after he took over, police had to express regret for the wrongful arrest in May 2015 of a 31-year-old man with moderate intellectual disabilities.
The man was charged with manslaughter over the death of a 73-year-old man in Sha Tin, but the charge was dropped within hours because he had an alibi. He had been locked up for 50 hours without his medication.
Angry critics accused police of lacking the training to handle intellectually disabled suspects.
As the new chief, Lo also had to deal with the fallout from police handling of the Occupy movement, as eight officers were taken to court for assaulting protesters.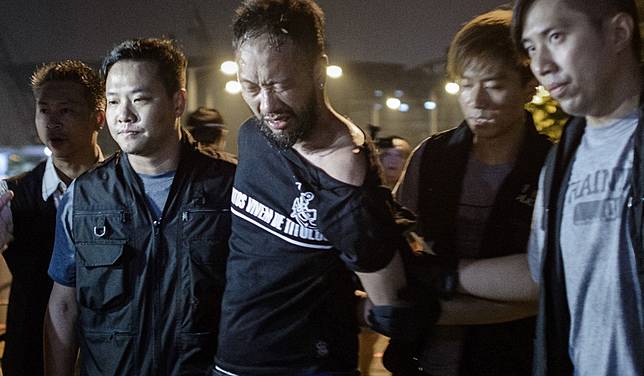 In February 2017, seven officers were convicted of beating up Occupy activist Ken Tsang Kin-chiu. They were jailed for 2 1/2 years each, although the courts subsequently freed two officers and reduced the others' sentences.
The conviction prompted the four police associations to organise a mass rally on February 22, 2017, to protest against the court ruling.
Tens of thousands of serving and former officers and their supporters turned up and during the rally, an officer went on stage and declared that police were being victimised, likening those who suffered at the hands of the Nazis in the second world war.
The German and Israeli consulates objected strongly to that comparison, and senior police officers scrambled to meet the consulate staff and mend relations.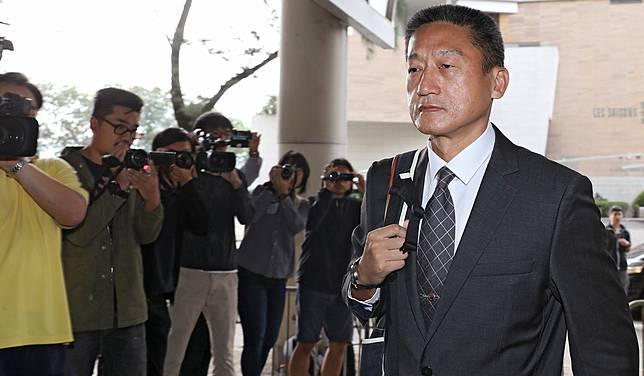 In another case, former superintendent Frankly Chu was sentenced to three months' jail in 2017 for striking a bystander with a baton during the Occupy protests. He lost his final appeal in January this year.
Lo refused to apologise for the wrongdoings of his subordinates in both cases. Instead, he appealed to the public to understand the tremendous pressure police were under during the protests.
'Human targets' in Mong Kok
If police handling of the Occupy movement weakened the relationship between the force and Hongkongers, the 2016 Lunar New Year season delivered a fresh blow.
A crackdown on illegal street vendors in Mong Kok in February that year turned into the worst riots in the city in decades, with ugly clashes between police and protesters.
Over two days, rioting protesters hurled bricks at police and started fires. More than 80 people were arrested, and more than 90 officers injured.
In that incident, it was police officers themselves who were upset with the force's handling of the riot. There was widespread anger among their ranks, with members accusing top brass of responding too feebly.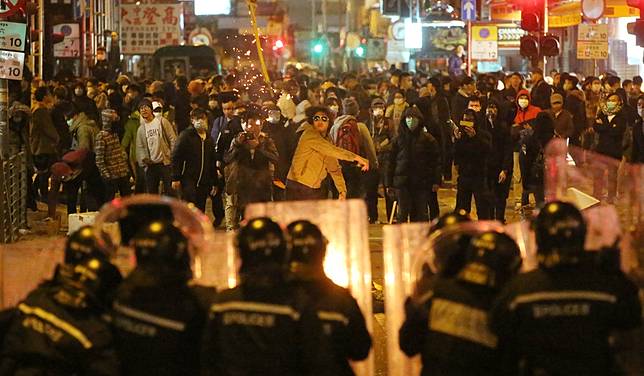 On social media, frontline officers demanded why they were left exposed as human targets as rioters threw bricks at them. They asked why no anti-riot weapons, including tear gas, were used.
Some also questioned if Lo, who appeared "soft" to the public, was capable of safeguarding the pride and dignity of the force.
Lo is not known for robust responses to reporters' questions in the wake of criticism when controversies arise. He tended to deliver stock replies, expressing sadness at whatever happened, while urging the public to understand the conditions under which officers work, saying they were just following standard procedure, or acting in good faith.
'Not seen on the front line'
If frontline officers grumbled after the Mong Kok riot that they were left exposed as human targets, the much-repeated complaint this year is that police responded too aggressively towards protesters.
Since the anti-government protests began in June, police have fired more than 9,000 rounds of tear gas, 4,300 rubber bullets, nearly 1,000 sponge grenades and 1,000 beanbag rounds, as well as 14 live rounds.
If the police response has been excessive, Law Yuk-kai, director of the Hong Kong Human Rights Monitor, blames Lo.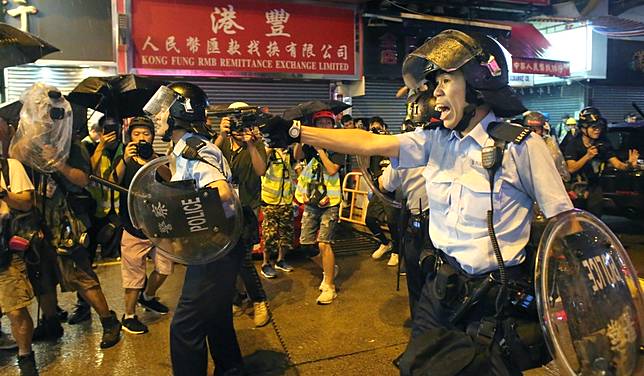 "He terminated a professional body and turned it into a shameful one," Law said. "He can relax the guidelines on the use of weapons in the blink of an eye, making it more convenient for officers to use excessive force on protesters. They can even carry pepper spray and batons while off-duty."
Pro-establishment lawmaker Tony Tse Wai-chuen, deputy chairman of the IPCC, pointed out that Lo had cooperated with the watchdog which is studying the current protests.
"During his term, the force also adopted a number of recommendations that we made," Tse said.
Tse acknowledged that Lo had a challenging tenure, from the Mong Kok riots to this year's protests which have been "much more complicated and serious than the challenges faced by his predecessor".
However, he felt that Lo was not supportive enough of his officers on the front lines.
"Many frontline officers have not seen their chief standing together with them," he said.
He also faulted Lo for providing inadequate explanations of police actions. "Many Hongkongers cannot understand the rationale behind some police operations," he said.
Joe Chan Cho-kwong, a retired station sergeant and former chairman of the Junior Police Officers' Association, worked closely with Lo after he became the top cop.
He said Lo listened to the police associations, and supported efforts to improve benefits and welfare for officers, including working hours and equipment upgrades.
But Chan said he did not agree with the force's operational tactics since Lo became chief.
"Their strategies have not advanced with the times. I do not see any improvement," he said, declining to elaborate.
Asked how he rated Lo as a top commander, Chan thought for more than a minute before saying: "I really cannot find an appropriate word for him. I am out of words."
Additional reporting by Tony Cheung
Copyright (c) 2019. South China Morning Post Publishers Ltd. All rights reserved.