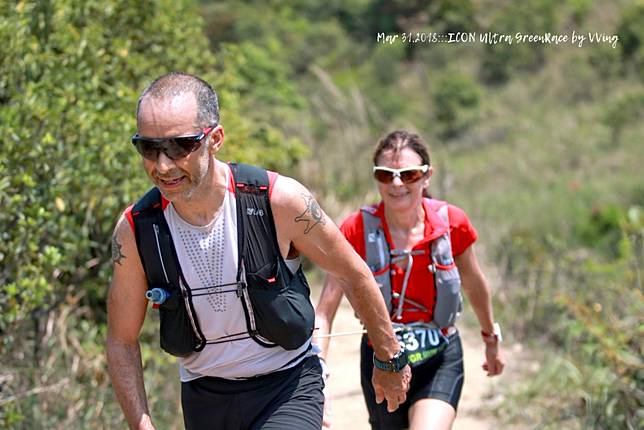 Growing up poor in a notorious part of Glasgow, Scotland, where employment and education standards were low and crime commonplace, Hong Kong's Mo Devlin saw enough in his youth to set him on a path of lifelong sobriety.
"In my formative years I witnessed the effects of alcoholism on my parents and siblings," said the 54-year-old. "It frightened me and I associated alcohol with violent, dysfunctional family behaviour. I thought that if I had even one drink I would end up like my parents - so I refrained."
At the age of 14, Devlin took up running to overcome a debilitating health problem.
"I grew up with a serious asthma condition which often required hospitalisation and restricted my ability to participate in sport. I was told that the best thing to do was to strengthen my lungs, so I started running … (which) also helped me to escape the daily stress of my childhood."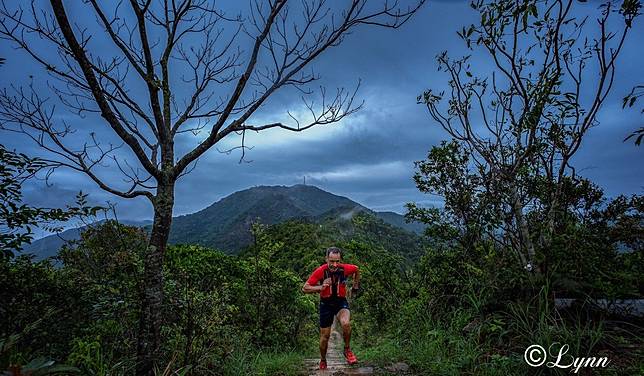 He started on the roads, building up from five kilometres (3.1 miles) and then went to a marathon, and clocked a personal best of two hours and 30 minutes back when he was still in his teens.
In 2004, he moved to Hong Kong to help develop soccer coaching in the city. A year later he joined the English Schools Foundation as a physical education teacher at Sha Tin College.
For Devlin, his decision not to drink was tested, and ultimately hardened, by those around him growing up.
"As I grew older, it became part of who I am and I just never felt the desire to start drinking," he said. "It was an issue in my teens as most of friends were drinking, and they often tried to spike my drinks with alcohol or hold me down and try to pour vodka down my throat …
"Not drinking in my teens and twenties also left me a little bit socially isolated, as almost all social events revolved around alcohol."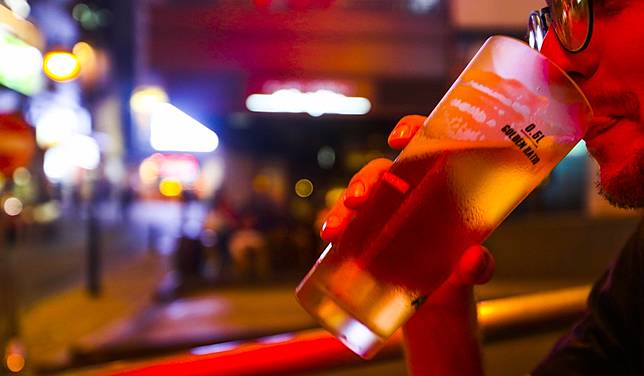 Hong Kong's alcohol consumption per capita has risen steadily since 2004, according to the city's health department.
More than 2,500 people are admitted to the city's hospitals with alcohol-related conditions annually, and close to 16 per cent of young men in the city are binge drinkers.
In 2008, alcohol consumption shot up after the government scrapped all duties on wine and beer.
Listen to journalist Patrick Blennerhasset discuss his journey to quit alcohol in this podcast:
Devlin said when people in Hong Kong learn that he does not drink and never has, they cannot understand.
"They are surprised, like it's alien to our culture, as if we are born drinking alcohol," he said. He tends to avoid junk boat outings or boozy brunches where he will be surrounded by drinkers.
Devlin is part of another large social group in Hong Kong - the running community. Participation in sports activities has, according to the Home Affairs Bureau, risen steadily since 2004 and around 20 per cent of people who live in the city said "jogging or running" is a regular activity.
It got worse in Hong Kong, because of the social lifestyle here. You go to the bar on a Monday and it's like a Friday or Saturday back homeMatthew Trethewey, 39, life coach and part-time teacher
Devlin met his partner, Janine Canham, on the running track in Sai Kung about five years ago. She said being with someone who doesn't drink, and runs, is ideal for her.
"I had been in a relationship with someone who had alcohol issues, and I went through some traumatic times as a result (of that)," says the 55-year-old, who is deeply involved in Hong Kong's running community.
"It's really hard to see someone struggle so much and not be able to help them. It can really drag you down and be very isolating, as you find yourself making excuses for them and being in constant denial. I have quite a lot of will power, so it's hard to understand why someone can't give up a habit that is destroying them. I think that's one of the reasons Mo and I bonded so quickly."
According to an Our World in Data University of Oxford study, around 1.4 per cent of the global population has an alcohol use disorder, with those in the 25- to 34-years age category representing the majority.
Such struggles with alcohol are common among Hong Kong residents, as Hong Kong life coach and part-time teacher Matthew Trethewey learned at first hand. The 39-year-old moved to the city from Britain in 2010, fell in with the hard-partying crowd, and soon found alcohol had control over him.
"It got worse in Hong Kong, because of the social lifestyle here," he said. "You go to the bar on a Monday and it's like a Friday or Saturday back home. And I wouldn't be able to leave until I was hammered, or it was 3am and I realised I better go home because I had to work at 7am."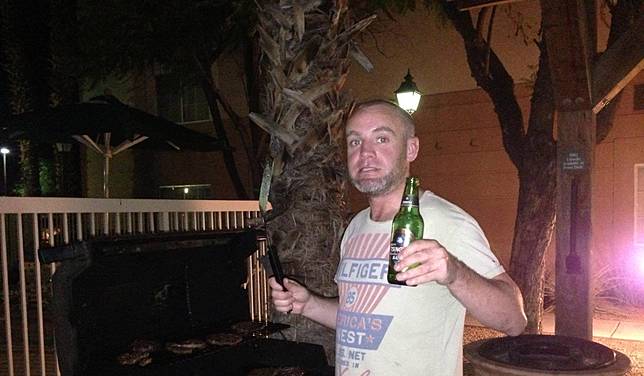 That changed in April 2016 at a dragon boat race in Deep Water Bay, when he got drunk and verbally abused his teammates. "When my mouth just goes off, I … don't even know what I'm doing. I'm like a different person, I just had an evil streak in me and it scared me." So he quit drinking.
Trethewey soon saw positive changes roll in. He was able to get to the root of issues with his father, which had spurred his drinking and depression, and find closure. He quit smoking and started eating more healthily.
He'd started running after moving to Hong Kong, on the treadmill and then graduating to the roads. His first big race, the Lantau 50 in 2015, was "painful" but he was undeterred. In sobriety, he took his training to an entirely different level.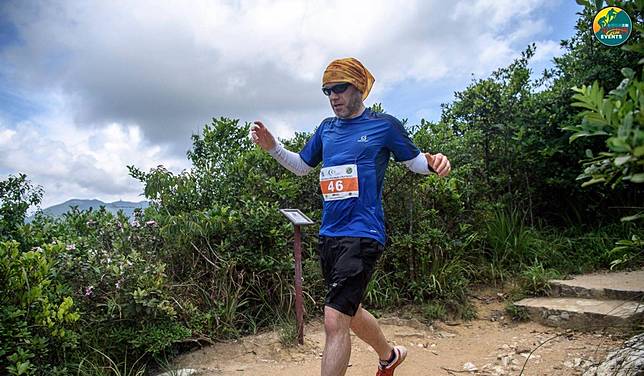 "My body and my mind healed instantly," he said, noting he had to give up friends who were simply drinking buddies. "I had to go a different route now … and that was a little uncomfortable - going into the unknown."
He claimed a 42nd overall finish at the unforgiving Ultra-Trail Tai Mo Shan race last January in 32 hours and 21 minutes. He now relishes non-alcoholic beer.
"I don't want to drink again, and that takes time. The want just goes, and when I'm around drunk people they're just so bloody annoying."
For some, the teetotaller lifestyle works for periods of intense training, as it does for 49-year-old IT specialist Andre Blumberg, an avid ultra runner who has been in Hong Kong for 18 years. Turning 40 was a serious wake-up call for him.
"I had my annual medical and my cholesterol was not good and I was overweight," said the German native. The results triggered a "radical midlife crisis".
"I'd lived in Hong Kong at the time for eight years and was oblivious to the fact that there are actually country trails and country parks." That almost 70 per cent of Hong Kong's total land space is countryside and mountains was a revelation to him.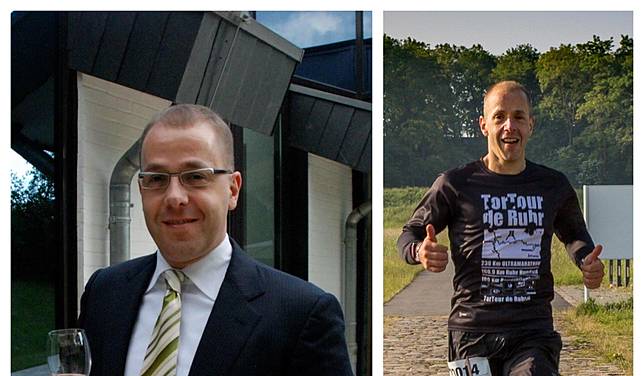 "I knew Wan Chai and Lan Kwai Fong very well but I didn't know anything else. But when I turned 40 and started to not drink and cleaned up my diet, everything changed."
Ultra running started to consume his life much like drinking and partying had done.
"It's easy for me to go to extremes, whether that's working or running. It's difficult to do balance, so I knew that moderation wouldn't cut it. I basically went cold turkey on drinking about 10 years ago, and I have had regular periods where I didn't drink for months at a time."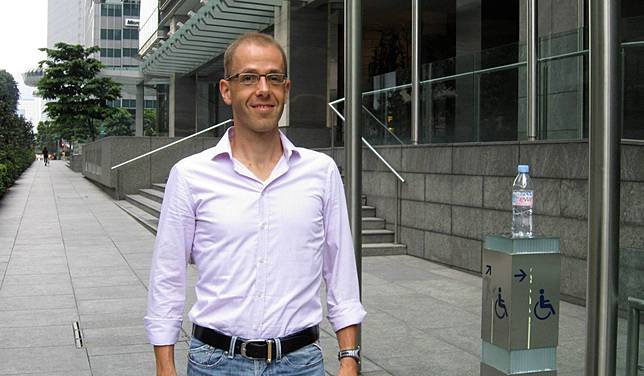 His running resume includes multiple North Face 100 races, the Badwater 135 race in California's Death Valley, and the Tahoe 200 - a 322km run around Lake Tahoe in California. He set a course record in Germany last year for a 230km race, and said 100 miles or longer is his "sweet spot".
While he is currently nursing a few minor injuries and not strictly sober now, once Blumberg kicks his training back into gear, he'll be able to switch off from drinking once more.
"Everyone is different obviously, it just works for me. A lot of ultra runners, without stereotyping, find it difficult to find balance. It is an extreme sport - it's not healthy to run 100 miles, and the training volumes, as well. So maybe that's a bit of a mental trait of people who like the sport."
Copyright (c) 2019. South China Morning Post Publishers Ltd. All rights reserved.