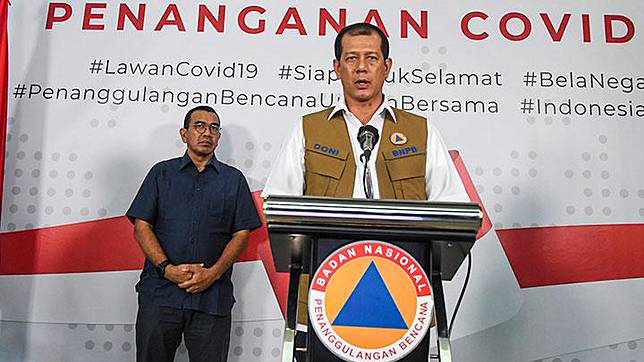 TEMPO.CO, Jakarta -Head of the national COVID-19 mitigation task force Doni Monardo said that the government's plan to mobilize the Indonesian military (TNI) and Police forces (Polri) upon securing the 'new normal' phase is not meant as an intimidation tool.
In fact, he said, the use of law enforcement institutions is mainly to help educate the public across 4 provinces and 25 cities.
"It is mainly to help members of the public and remind them to truly abide by the existing health protocols," said Doni after meeting President Jokowi on Wednesday, May 27.
Previous reports suggest that President Jokowi had formally asked for assistance from both the TNI and Police force in the field. He argued that this step was taken as a preparation upon entering the 'new normal' phase the government is preparing.
The government plans to compare the data and facts in the field before allowing regional administrations to relax its large-scale social restriction (PSBB). Implementing a 'new normal' phase represents the government's solution to keep public activities alive amidst the COVID-19 pandemic.
EGI ADYATAMA