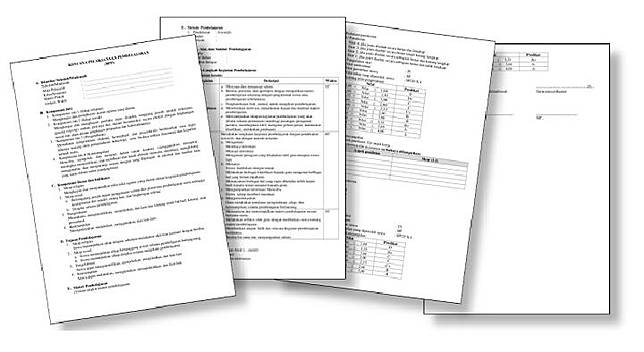 TEMPO.CO, Jakarta - Education and Culture Minister Nadiem Makarim has simplified the form of the teacher's lesson plan or RPP to only one page.
"The previous RPP has 13 components. It is too dense and heavy. So we change to a simpler form, to just one page," said Nadiem during a meeting with heads of agencies in Jakarta, Wednesday, December 11.
"We will later provide an example on how to fill in the one-page form yet still has good quality," he added.
The lesson plan contains learning objectives, learning activities, and learning assessment.
According to the minister, the RPP is the teachers' reflection on the target achievement on the plan. By means, the most vital is the learning goals noted in the plan can be achieved, he added.
"So we ask for your help to communicate this with educational supervisors so that they can understand the essence of this plan and reduce your burden [from filling in a dozen pages of RPP]," Nadiem told meeting participants.
He mentioned explained that the simplification of RPP is part of the ministry's basic education policy dubbed Merdeka Belajar.
Earlier, Nadiem Makarim announced the National Examination or UN will be changed to the Minimum Competency Assessment and Survey of Character starting in 2021.
ANTARA