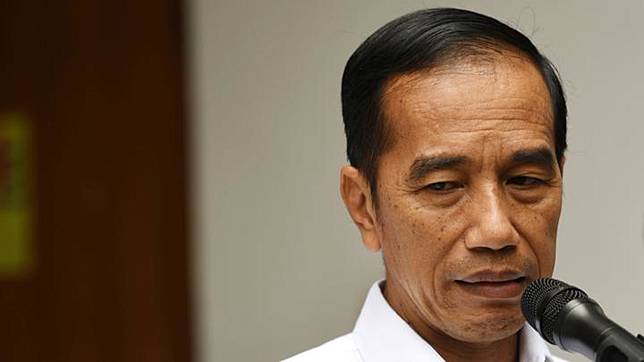 TEMPO.CO, Jakarta - Chairman of the Nahdlatul Ulama (NU)-Jayapura Chapter KH Kahar Yelipele has appealed to President Joko Widodo (Jokowi) to rebuild houses and kiosks that rioters set on fire and vandalized during the recent Jayapura and Wamena violence.
"Following the inauguration of Mr. Joko Widodo (Jokowi) and Mr. Ma'ruf Amin as Indonesia's president and vice president for the 2019-2024 term on Sunday, we hope the people's destroyed houses and shops in Jayapura and Wamena are rebuilt," he said.
Besides rebuilding the properties, the government has been requested to continue its infrastructure projects to boost the outer regions and the economic development of locals, Yelipele said while speaking in Jayapura, the capital of Papua Province, Monday.
The government has also been urged to build training centers to help locals upgrade their people skills and creativity to enjoy the benefits of development and improve their prosperity, said Yelipele who is also a member of the Jayapura Religious Harmony Forum (FKUB).
To maintain peace and social cohesion in Papua, he called on the local community and religious leaders to educate the people to prevent them from being provoked by fake news and disinformation.
"Let us spread the messages of peace, tolerance and unity in diversity as the sons and daughters of our nation," he said.
In response to a call for jihad in Papua in the aftermath of the recent Wamena rioting that claimed the lives of 33 innocent civilians, Yelipele bluntly rejected it.
He told those keen on jihad to cease their plans as it would only create new problems.
The district and provincial governments have been handling the Wamena case, he argued. Moreover, security personnel have also restored law and order and acted against those responsible for the deadly rioting.
Yelipele appealed to residents inside Papua and outside this easternmost province of Indonesia to exercise restraint and allow law enforcement agencies to resolve the cases.
He expressed his deepest condolences over individuals and families severely suffering from the deadly riot that broke out in the highland city of Wamena, the capital city of Jayawijaya District, Papua Province, on September 23, 2019.
The call for jihadists to wage war in Papua was recently echoed by the Islamic Jihad Front (FJI). This organisation began registering Indonesian Muslims keen to go on jihad there.
The Wamena rioting has caused misery to numerous Indonesians since not only were 33 innocent civilians killed but several thousand survivors were compelled to abandon their burned and destroyed properties and seek refuge elsewhere.
Several survivors, originally from provinces, including West Sumatra, South Sulawesi, East Java, and Banten, have also returned to their hometowns.
The rioting was spurred by the proliferation of hoaxes through social media platforms that triggered fury among its residents, according to Papua Police Chief Inspector General Rudolf A. Rodja.
Several local media reports confirmed Rodja's claim that the riot was spurred by hoaxes centering on a teacher's racist slur against native Papuan students.
Taking into account the number of casualties, the Wamena riot has become the deadliest outbreak of violence in several parts of Papua and West Papua over the past two months following the Surabaya incident on August 16 that had triggered resentment and fury among native Papuans.
The Indonesian police have held Benny Wenda, a campaigner of the Free Papua Movement (OPM) leading a good life in the United Kingdom, accountable for the spate of violence that erupted in these two Indonesian provinces, including the rioting in Wamena.
ANTARA