The Chinese University of Hong Kong became a war zone on Tuesday, with police firing more than a thousand rounds of tear gas and rubber bullets against students, who returned fire with hundreds of petrol bombs. But how did it get to this stage?
It began on Monday morning, when students dropped objects from the No 2 Bridge into the university, onto the Tolo Highway beneath, reacting to calls to cause disruption and create a citywide strike.
Police responded within an hour, sending officers to safeguard the bridge.
A day later, a large group of protesters charged the bridge at around 3pm, causing police to fire tear gas.
A stalemate then lasted until late into the night, with university president Rocky Tuan Sung-chi trying but failing to mediate.
"There is only one goal in our operation - to prevent anyone from throwing objects onto the highway as a safeguard for all road users," Senior Superintendent Wong Wai-shun said in a press briefing on Wednesday.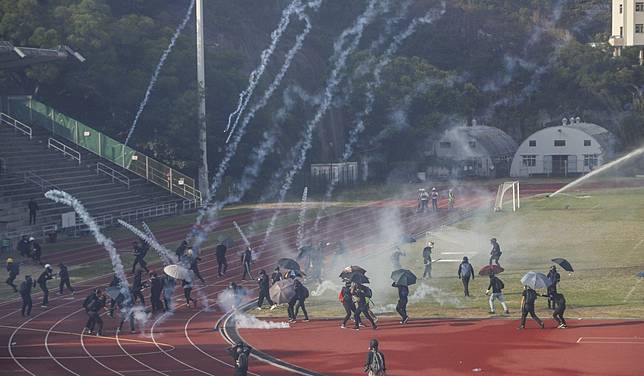 Police fired 1,576 rounds of tear gas, 1,312 rubber bullets, 380 beanbag rounds and 126 sponge-tipped rounds on Tuesday, breaking the record of rubber bullets used in a single day during more than five months of demonstrations.
The university, located in Ma Liu Sui and surrounded by hills and a harbour in the northeast New Territories, is second oldest in the city with a long history of student movements.
The hatred between protesters and police is deep-rooted. I am saddened by the use of force by both sidesIvan Choy, Chinese University professor
Volunteer paramedics who stayed overnight at the university said at least 70 protesters were treated for injuries caused by hits from a water cannon and various projectiles on Tuesday night.
At least four were seriously injured and had to be sent to hospital for injuries such as head wounds. The university's gym and campus offices have been turned into first-aid stations.
"It is a state of war," one of the paramedics, who asked not to be named, said. "Police officers were not using legal force."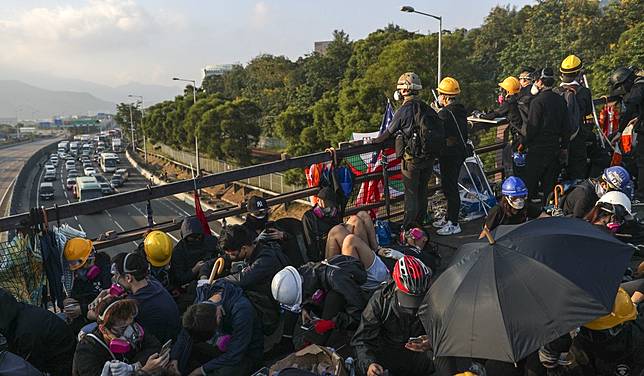 Wong on Wednesday defended the use of force, saying: "The rioters fought back with hard objects, arrows and a signal flare. If that happened in other places, officers would have opened fire."
Four officers were hurt with one being hit on the foot by a signal flare, Wong said.
When asked to assuage public concerns - many have compared the scenes at Chinese University to those at Tiananmen Square in 1989 - Wong said he could not guarantee live rounds would not be fired at universities, but he could state that the force "always responds with necessary and minimal force."
There had also been hopes on Tuesday night that the intense confrontation on campus may be eased, as Tuen tried mediating between the two camps.
Leung Kai-chi, a part-time teacher at the school of journalism and communication, accompanied Tuan during a meeting with students.
Tuan struck a deal that university security staff would stay on the campus side of the bridge while police would retreat to the other, so the highway would be safe.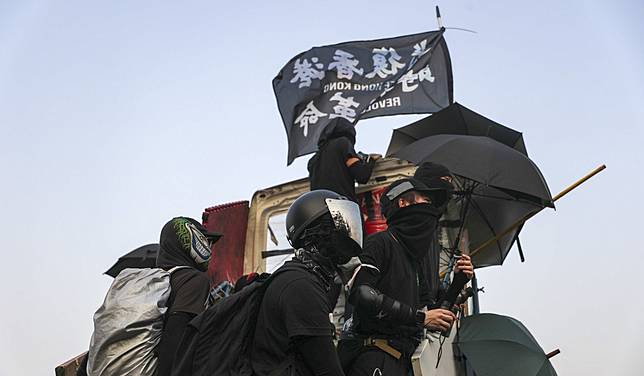 But talks broke down at 7.30pm, after Tuan was besieged by angry students who demanded police release arrested students.
As Tuan walked towards police, chaos broke out - a laser pointer was flashed at some officers. Police fired tear gas and students threw petrol bombs.
Vice-president Dennis Ng Kee-pui at the scene later called the police commander at least twice to complain about there being no sign of de-escalation, which a Post reporter observed on the ground.
Tse, at the press briefing, said the people next to Tuan were holding a chainsaw and petrol bombs and that was why the commander believed it was not the right time to negotiate.
Professor Nelson Lee Ka-kiu, who was at the scene, said he felt police had been "oversensitive" and dashed any hopes of dialling down the tension. He said one student came over and gave him a mask, while another burst into tears over guilt that Tuan was caught by the tear gas.
"In my eyes, they are kids who care about others, not rioters," Lee said.
Another university teacher Ivan Choy Chi-keung, who was also at the scene, said it was a tragedy no deal could be made.
"The hatred between protesters and police is too deep-rooted," he said. "I am saddened about the use of force by both sides."
Choy said protesters "value brotherhood more than reasoning" and teachers had a very limited role to play in the middle.
Copyright (c) 2019. South China Morning Post Publishers Ltd. All rights reserved.