After the final event of day two at the 2019 CrossFit Games in Madison, Wisconsin, Noah Ohlsen's crowd favourite, happy-go-lucky personality saw him give an unforgettable interview on winning his first event at the big dance.
After 20 straight minutes of one of the most gruelling workouts at the Games, which included handstand push-ups, single leg squats and pull-ups, Ohlsen raised his arms in celebration after narrowly holding off one of the sport's fiercest competitors - four-time champion Mat Fraser.
"Holy moly, I see so many people in the crowd that I love so much," he said in a post-event interview broadcast to the whole stadium with a huge smile across his face. "I love all of you guys. This feels amazing."
After a third-place finish in the swim paddle event on day four, Ohlsen was at it again.
As other athletes, including eventual Games winner Fraser, came ashore exhausted and immediately looked for cover, Ohlsen was spotted by cameras still in his swim trunks signing autographs for fans and thanking them for coming out to support him and his fellow competitors.
These instances typify the 28-year-old Miami, Florida, native, a CrossFit veteran who finally broke through after a slew of "close but no cigar" performances on the sport's biggest stage. Ohlsen, who has competed in the Games every year since 2014, has an impressive resume, finishing eighth twice, 15th, fourth, sixth and then, of course, second this year behind Fraser.
A post shared by Noah Ohlsen (@nohlsen) on Oct 15, 2019 at 9:01am PDT
Ohlsen said taking silver was amazing, and 2020 is all about that final step up the podium.
"Since the Games, life has been great. It was already great but I think now I can carry a sense of accomplishment that I couldn't before. If I'd gone through all the years of my competitive CrossFit career without ever having made the podium, it would've been bittersweet to me. Having said that, I'm not fully content. I was so close to winning and getting that taste has made me hungrier than ever."
He's already planning the 2020 season, hoping to qualify for the Games via the Open which started last week with its first of five workouts, of which users submit videos to CrossFit. Ohlsen came 60th in 2019 and usually the top 20 or so men or women qualify via the Open. Turns out, Ohlsen's positive mindset and accompanying mantra goes deep within the psyche, and back to his early days while he was completing his master's degree in exercise physiology at the University of Miami.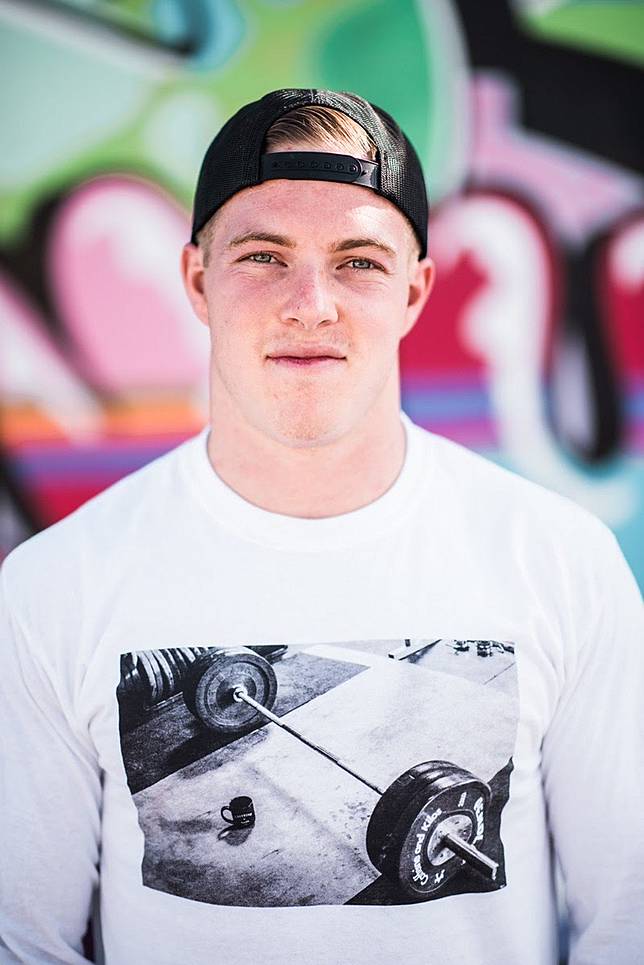 Ohlsen, who took up the sport in 2010, hit overdrive in 2016 when he linked up with Max El-hag, the owner of the Training Think Tank in Georgia and who is known as the "mad scientist" of the CrossFit world.
"When I first started working with (Max), he noted that most of his athletes, in order to put themselves through the pain that comes with CrossFit, are fuelled by a bit of anger. I didn't resonate with that and we found that my fuel source was happiness. By enjoying what I do so much in the moment, it gets me fired up to do more, better."
Getting a master's degree while training for CrossFit was tough, said Ohlsen, who graduated in 2013. He learned a lot about how to properly filter information and remain sceptical in a good way when accumulating knowledge on a subject.
"I think the fact that all of the teachers and textbooks were telling me that the foundations of CrossFit didn't make sense, but I was doing it and seeing results that were said to be impossible taught me not to believe everything you hear or read. Sometimes inexplicable stuff happens if you believe and do it with passion."
While CrossFit has boomed across the world, it is still largely seen as a fringe sport and branded workout regime. CrossFit founder Greg Glassman said an initial The New York Times piece which had the headline "Getting Fit, Even if it Kills You" incorrectly labelled the sport as dangerous and only suited for hard core workout junkies. CrossFit has since rebranded itself as a lifestyle choice for young and old people looking to do functional fitness at their local "boxes", which is how gyms are referred to.
Ohlsen has also refined his own vision, complete with a coaching career and website which features his personal mantra: "happy, but hungry". Once a "scrawny little dude that didn't have a path", Ohlsen, 1.7m tall and weighing just over 86 kgs, has transformed himself into a workout machine who can dead lift more than 500 pounds.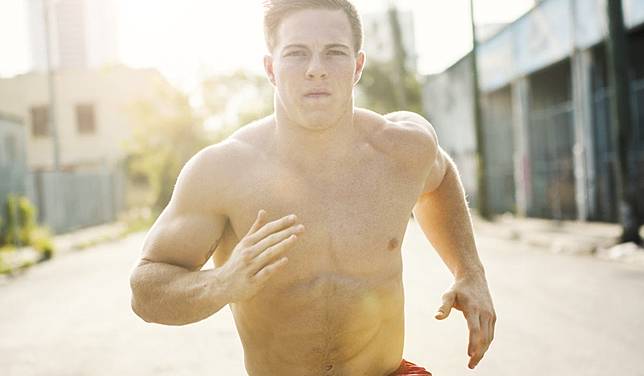 Ohlsen said the idea behind his mantra is an extension of using happiness to fuel his gruelling CrossFit workouts that are accompanied by a strict diet and recovery regime.
"Happy, but hungry is a lifestyle that I like to think has carry over into all walks of life. To me, it means loving what you do, but never being fully satisfied and always striving for better."
As he approaches 30, Ohlsen said he knows training for hours on end six days a week is not sustainable, and he will have to look to other opportunities. With multiple sponsorship deals, including one with Nike, his own apparel line and more than half a million followers on Instagram, he seems primed to transition seamlessly when the time comes.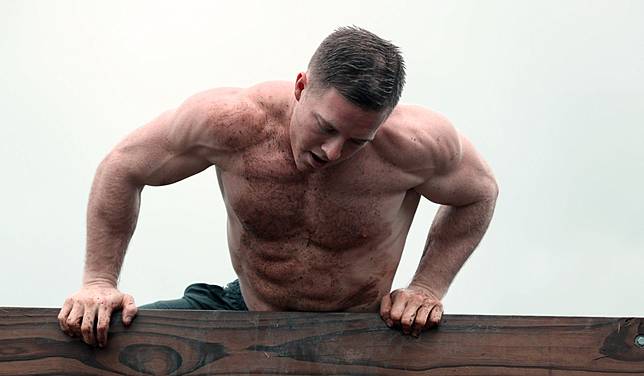 "I realise that my CrossFit career will not last forever, along with my time in the spotlight. While I have a bit of attention now, I want to enjoy it and give back as much as I can. As my platform has grown over the last few years I've continuously been figuring out ways in which I want to use it to make an impact beyond who I am as an athlete."
This also includes hanging out with his dog Maximus, a five-year-old Golden Retriever who has his own Instagram account, and his own YouTube account detailing all aspects of Ohlsen's life including making meals with his fiancee, Joann Leigh.
But there is one accomplishment left on his bucket list as a CrossFit athlete and it remains priority number one: one step up the podium from last year to 2020.
"Even before the 2019 Games weekend was over I definitively decided that I didn't want to let anything change the way I would approach my future in the sport. I am just going to continue to be me and do my thing and work hard throughout the season so that hopefully next year I can achieve the only goal that I've yet to in the CrossFit world."
Copyright (c) 2019. South China Morning Post Publishers Ltd. All rights reserved.