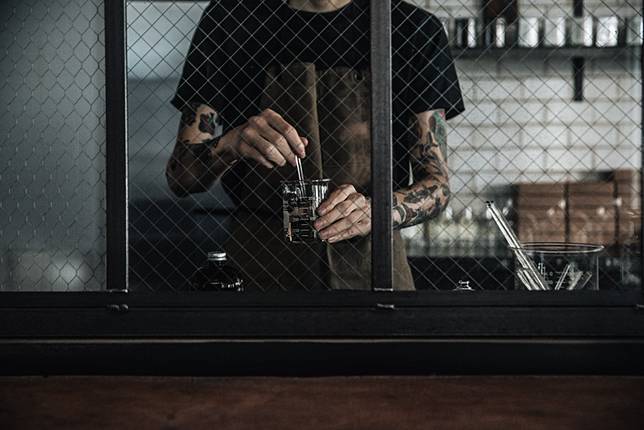 Bespoke fragrance companies such as Le Labo and Ex Idolo, and scented candle makers Nomad Noe, are getting their inspiration from cities such as Hong Kong and gaining popularity among the younger generation of perfume lovers. Even big luxury fashion brands like Chloe is catching onto the trend
Personally, I think entrepreneurs in the fragrance world have a pretty sweet deal.
Who wouldn't love to immerse oneself all day, every day, in the finest scents and exotic and luxuriant raw ingredients, to create a final product that is beautifully bottled and full of nuance, both in scent and meaning?
Composed of memories, snapshots from their travels, and inward journeys, these entrepreneurs have definitely struck a chord in their fans' hearts.
One can't help but wonder: how did they do it?
"The best way to create a brand that becomes hip and cool - as you say - is not to try to be hip and cool," says Edouard "Eddie" Roschi, founder of Le Labo. The fragrance brand is a cult favourite that has successfully made its mark in the industry, and yet has remained defiantly true to its quiet, uniquely underdog essence.
"Le Labo is an extension of who we are, and it translates our intentions in everything we do. We have always focused on creation, on intention and simplicity, and hoped for business. We focus on this in all decisions we make and stay true to our nature: admit mistakes, honour achievements, continue learning and putting honesty and thoughtfulness in everything we do. We stay true to our DNA, to who we are as a brand but, most importantly, as human beings."
It's this personal storytelling which is increasingly inspiring millennial and Gen Z consumers to look beyond big brands and fragrances authored by celebrities - most notably Jennifer Lopez, who just last month launched her 25th fragrance, Promise - to more niche, bespoke scents.
The creators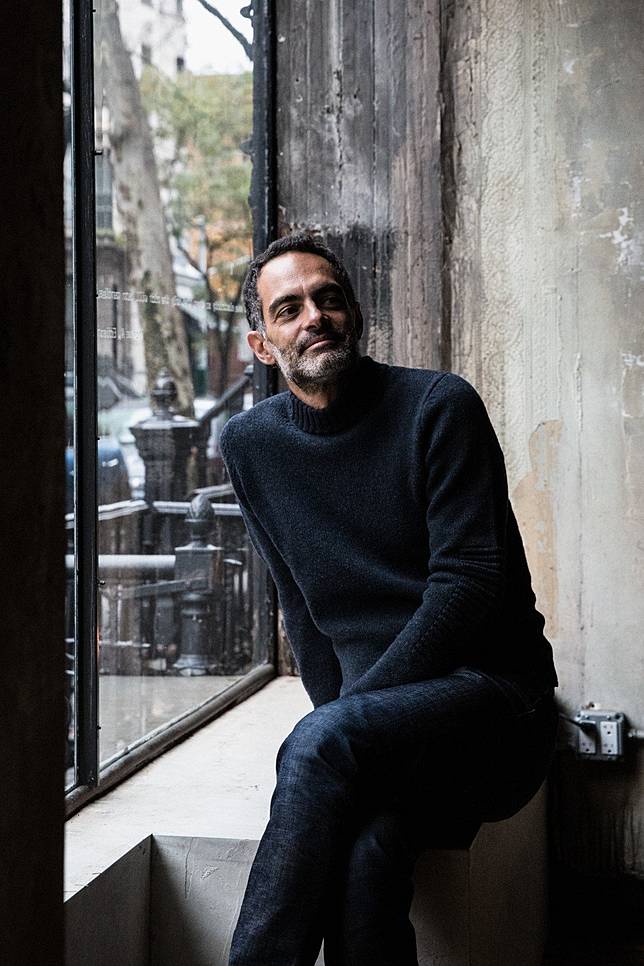 "I develop fragrances to make people's lives more beautiful," Roschi says. Le Labo's arguably most sought-after line is a series of fragrances based on a city, and each scent becomes a cult fragrance by being sold only in the "city they belong to and nowhere else". The latest endeavour saw Roschi creating a scent for Hong Kong, and coincidentally, timed its launch with when the city was deeply entrenched in a difficult time.
I develop fragrances to make people's lives more beautifulEddie Roschi
What do celebrities say about Hong Kong's protests?
"I have memories of Repulse Bay where I lived when I was a child in the early '80s, strolling through the hallways of The Repulse Bay hotel that was lined with fragrant lilies and citrus trees. Hong Kong was new then and even newer for me, where my days there were endless discoveries. In developing Bigarade 18 for Hong Kong, I wanted to mix the old classicism of 'old-school' ingredients while making a scent that stayed contemporary and unforgettable - a tribute to my exposure to my days and memories of Hong Kong, a mix of oldness and newness. It's a scent of hope. It's sunny and floral, voluminous and elegant."
Founder of the scented candle brand Nomad Noe, Corentin Hamon, also lists Hong Kong as one of his inspirations.
"The years I spent in Hong Kong were absolutely magical," recalls Hamon. "I lived in Sheung Wan, which was the perfect starting point to explore the city. Hong Kong is a very busy place but, paradoxically, it brings you so much peace - at least it did for me. The energy here just feels right, and the city allows to be yourself.
"Friday nights in Hong Kong were very special," he continues. "We would have a cocktail in one of the bars in Soho and then walk back home on Hollywood Road, passing by antiques stores and temples. There is nothing like it and this memory inspires me to create a candle for Hong Kong that will be part of our next collections."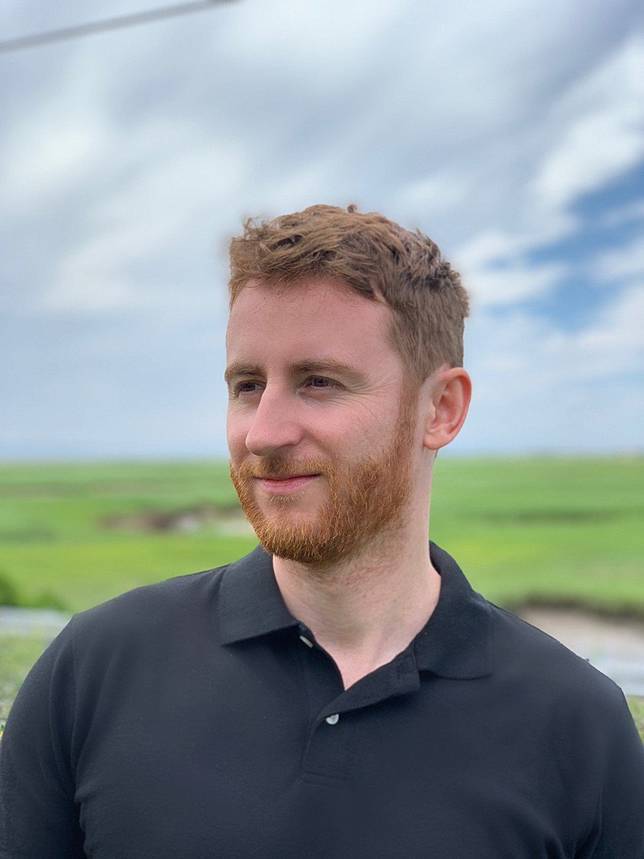 Nomad Noe's scented candles are definitely becoming a fixture in any cool, interior-decorated rooms. Launched in the United States, each candle is uniquely crafted in Grasse, France.
"Our candles are inspired by journeys of unconventional characters who shaped our greater collective throughout history. We spent a lot of time searching for incredible stories that have sort of been lost to history; these characters are not commonly known," says Hamon.
Indeed, every candle is designed with simple pop accents and one-worded names. "We choose an adjective to represent each character, and we create a perfume that allows their story to unfold when the wax burns. Each scent transports you to the city and place where these unique individuals had an impact and brought us together."
Each scent transports you to the city and place where these unique individuals had an impact and brought us togetherCorentin Hamon
"We work with the best craftsmen and perfumers in China, France and in the United States to create our porcelain-made candles. Our five perfumed candles are decorative, scented objects that celebrate and reveal the essences of characters.
"Having lived in nearly a dozen countries and across five continents while working for luxury perfume companies, I wanted Nomad Noe to be a global brand. Nomad is a nod to the brand's NYC birthplace while Noe (the French translation of nukhu) means to rest, or as we interpret it, kick back, relax and enjoy the sweet-smelling ride."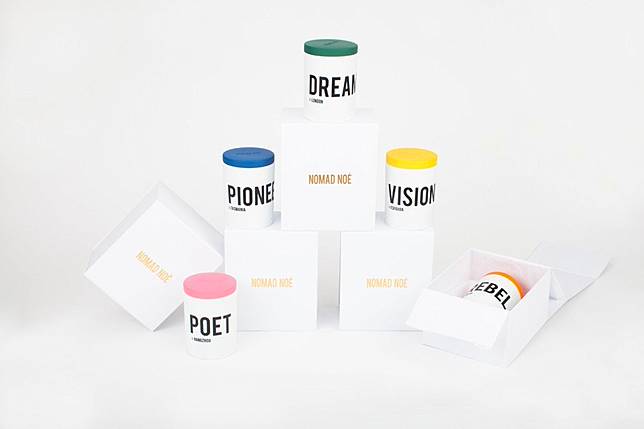 A sweet-smelling ride it definitely is. Nomad Noe has a range of candles, and the one named Poet was inspired by Hangzhou, and Dreamer was inspired by London (my personal favourites). The range retails in prominent places such as Rosewood Hotel in Hong Kong, Barneys New York and the Museum of Contemporary Art Chicago.
Another brand that has just landed on Hong Kong shores is also carving a niche for itself out of landscapes - dreamscapes, to be exact.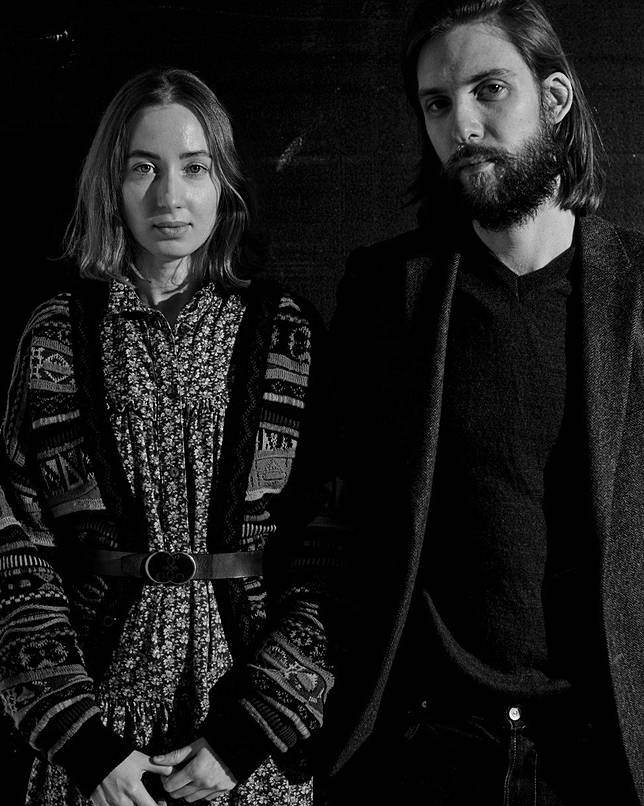 British perfume brand Ex Idolo's founders Matthew and Tanya Zhuk work with raw ingredients considered to be rare in Asia. Tanya, who has worked in the human rights field, and Matthew are one of the industry's husband-and-wife duos who work together seamlessly, using their fascinations of the world to create scents.
"The name Ex Idolo is roughly translated (from the Latin saying) 'from an apparition' … It's all about the idea of bringing some elements from the past into the future," explains Zhuk. "One of Tanya's favourite film directors is Wong Kar-wai, so it was very special for her to visit Hong Kong from that perspective."
Matthew says, "We mostly have similar tastes, so this usually comes naturally. We also understand each other's creativity and speak the same language when it comes to fragrance. If we ever have a strong opinion one way or another, we can always create two different fragrances so we don't lose a good idea."
If we ever have a strong opinion one way or another, we can always create two different fragrances so we don't lose a good ideaMatthew Zhuk
Tanya recalls that it all began with their first fragrance, Thirty Three, "a western spin on a Middle-Eastern oud formula. Matt has been a collector of ouds and agarwood for many years, and built the base (of this scent) from one of his favourites - a 30-plus aged agarwood from Borneo. The formula also includes a wild Chinese rose oil (rosa rubus), which we feel really brings the rose note to life. Since the release of Thirty Three, we have been concentrating on using special materials to help us deliver our olfactive stories while keeping true to the ideas of classical perfumery construction."
So what's next for a niche perfume brand, and more importantly, what exquisite materials are they looking at now? "We're always exploring different sources and we have a lot of fun discovering rare and unique ingredients. Most of them will never make it into a formula, but, then again, you never know. One material that we've been sniffing for a few years now has been coffee flower; maybe one day it'll end up in a finished fragrance."
Blending the past and the future is definitely a technique used by many fragrance makers, and Le Labo's Roschi is no exception. "Now that we've been around for a while the question that you ask about the choice becoming overwhelming is a great one. Our taste and experience and creative desires evolve, and our connection with our scents evolved over time as well. Should we keep them? Make some available just for those who already wear them … We will figure this out in due time."
Bespoke touches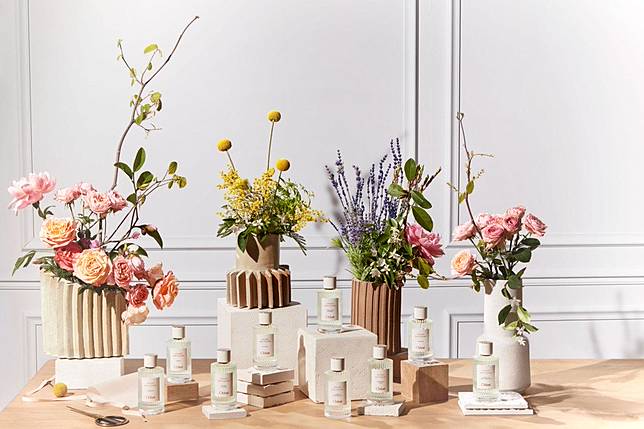 There is something in the air for niche fragrances, and more mainstream luxury brands are following the scents. While Chanel and Dolce & Gabbana are among the few who have had success in niche fragrance releases, Chloe is also joining the club with its latest offering, Atelier des Fleurs. A curation of fragrances concocted by different noses, each scent is emblematic of its respective memories that make up the nine prominent notes featured in the collection: Lavanda, Verbena or Rosa Damascena, inspired by childhood memories in France; Magnolia Alba, Cedrus, notes evoked from memories of a particular scent in a particular season and Hibiscus Abelmoschus, Herba Mimosa, Neroli, all remarkable notes derived from the noses' travels.
Want more stories like this? Sign up here. Follow STYLE on Facebook, Instagram, YouTube and Twitter .
Copyright (c) 2019. South China Morning Post Publishers Ltd. All rights reserved.