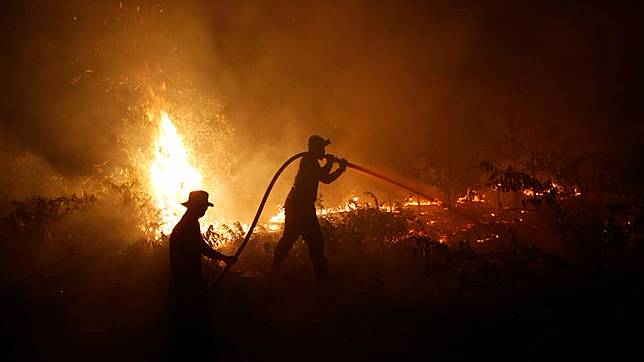 TEMPO.CO, Jakarta - Director-General of law at the Environment and Forestry Ministry Rasio Ridho Sani said his office had sealed off 52 corporations allegedly responsible to land and forest fire case.
"We've sealed off 52 companies and will increase. They are mostly from West Kalimantan, Riau, and Central Kalimantan, besides Jambi, South Sumatra, and East Kalimantan," Sani said in a discussion in Cikini, Jakarta, September 21.
Of the 52 corporations, five have been named as suspects of the rampant wildfire, according to Sani. "We continue to coordinate with the police to resolve this case," he said.
The ministry promised to apply firm sanction against the perpetrators, such as by implementing the profit-taking to the businesses.
Last Tuesday, the police named 218 individuals and five companies as suspects of forest and land fire; mostly from Central Kalimantan and West Kalimantan.
In Central Kalimantan, the regional police named 65 individuals and a firm PT Palmindo Gemilang Kencana (PGK) as suspects, while in West Kalimantan, 61 individuals and two corporations; PT SISU and PT SAP, were named as suspects.
Dewi Nurita