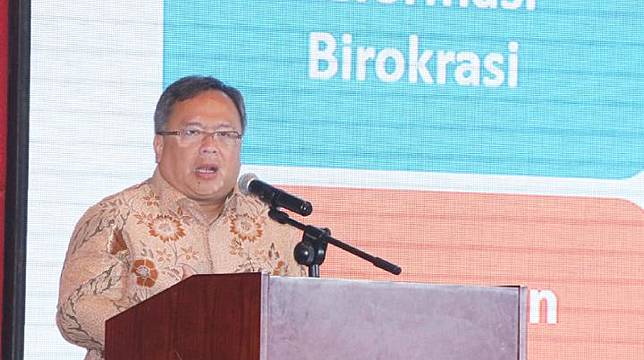 TEMPO.CO, Jakarta - Indonesia should be investment-friendly in the five years to improve the national economy, stated National Development Planning Minister Bambang Brodjonegoro.
"Indonesia has no other choice but to focus on an investment-friendly economy that may drive growth higher than we had experienced in the past five years," he remarked on Friday.
The minister noted that household consumption, currently serving as the chief driver of the Indonesian economy, is only able to stabilize growth and not increase it. He further highlighted the role of investment in the national economy.
"Household consumption growth has enabled us to maintain the economic growth at five percent. If we want the economy to grow at 5.6 or six percent, more investment is required. Hence, I stress on why investment is a priority," he noted.
Indonesia should focus on specific investment, including increasing the competitive edge of manufactured goods deemed effective to promote the national economy, he stated.
"Give emphasis to priority investment in Indonesia, such as the manufacturing sector. This does not mean that the other sectors are not important," he noted.
Hence, he expressed hope that the government, in the next five years, would have a plan to form an investment ministry to boost investment growth. Earlier, Bambang had called on entrepreneurs to boost the performance of the manufacturing industry under the efforts to boost the national economy.
ANTARA