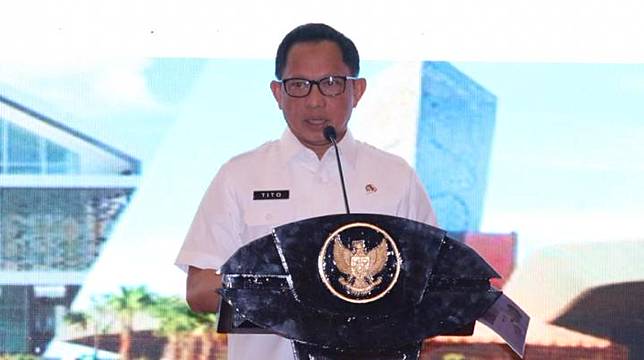 TEMPO.CO, Jakarta - Home Affairs Minister Tito Karnavian held Friday a virtual coordination meeting with regional heads on the nation's preparations ahead of the 2020 general elections.
Tito asked the leaders of 270 regions to immediately liquidate the funds in the Regional Grant Agreement Document (NPHD) for the simultaneous elections slated for December 9.
"To all regional heads, please immediately liquidate the agreed proposals and the NPHD," Tito said as quoted from a written statement on Friday, June 5, 2020.
Tito asked the regional heads to liquidate the funds, regardless of the amount, to allow the General Election Commission (KPU) and the Elections Supervisory Agency (Bawaslu) to proceed with the next stages of the regional election preparations, whose plans would be continued beginning June 15.
"In order for these activities to proceed without a hitch, please avert transactional politics and politics of interests from all regional heads," the former National Police chief said.
Earlier, the KPU announced this year's regional elections called for an additional Rp4.5-5.6 trillion for the procurement of protective health equipment (APD) amid the COVID-19 pandemic.
"In principle, we are ready to hold the regional elections in December, as long as the COVID-19 protocols are carried out strictly. So one of the causes of the ballooning fund is the provision of APD," KPU commissioner Ilham Saputra told Tempo on Friday, June 5, 2020.
The government and the House of Representatives (DPR) have agreed to organize the regional elections on December 9, 2020, despite the ongoing COVID-19 pandemic. The COVID-19 Management Acceleration Task Force and the Health Ministry have also approved of this decision.
BUDIARTI UTAMI PUTRI