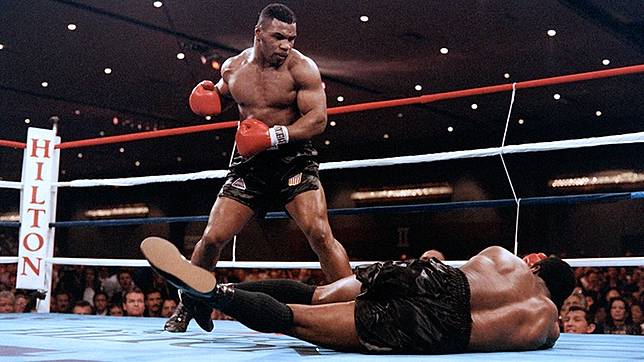 Mike Tyson held the unofficial title of "Baddest Man on the Planet" in his luminous heyday, but did you know he was knocking out grown men in sparring when he was just 12 years old?
Teddy Atlas, the former trainer of "Iron Mike", revealed something some boxing aficionados might not have known: one of the world's most feared heavyweights in history showed raw power even before hitting his teens. His explosive power and incredible boxing skills helped him become the youngest heavyweight champion of the world at 20 years and four months.
Speaking days after a video - that has since gone viral - of 53-year-old Tyson showing he still had the moves of a champion pugilist, Atlas remembers the day when Tyson first walked into the gym belonging to the late Cus D'Amato in Catskill, Upstate New York.
D'Amato famously took in the one-time delinquent Tyson - who had broken into D'Amato's house to rob him - before the youngster turned his life around after becoming fascinated by the world of boxing.
A post shared by Teddy Atlas (@teddy_atlas) on Oct 16, 2019 at 9:41am PDT
D'Amato was one of the world's most famous boxing trainers who handled the careers of Tyson, former heavyweight champion Floyd Patterson and Jose Torres, who all went on to become members of the International Boxing Hall of Fame.
Atlas witnessed the rise of Tyson, who went on to win 50 of his 56 fights with 44 coming by way of knockout. According to Atlas, Tyson weighed 86 kgs (190 pounds) and had a 20-inch neck to go with his natural ability and awesome explosive power - all at 12 years old.
Speaking to RingTV.com on his career as a world-class trainer and comparing all the fighters he has worked with through the years, the 63-year-old Atlas said he was taken aback by what stood in front of him.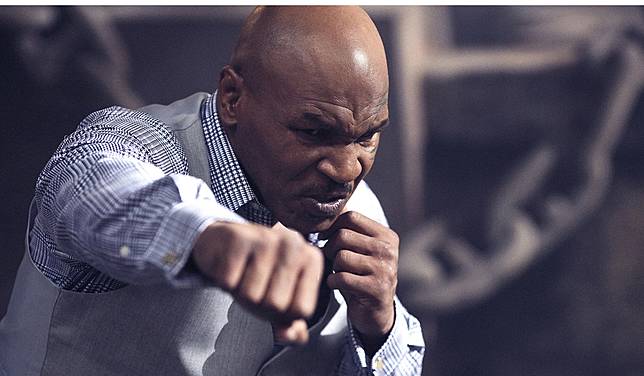 "As far as most pure, God-given talent, raw, from the earliest stage that you saw, it would have to be a 12-year-old Tyson, who was 190 pounds but no fat," said Atlas, who was mentored by D'Amato to become a Hall of Fame trainer himself. Atlas currently trains former WBC (World Boxing Council) light heavyweight champion Oleksandr Gvozdyk and is a boxing commentator for ESPN.
"He had to impress me and Cus. He had to box his first day with a 27-year-old man who was a professional fighter, and he was able to do that. You can't put him in with kids to spar because there are none and so you're hiring sparring partners and they're men and he's hurting them and knocking them out.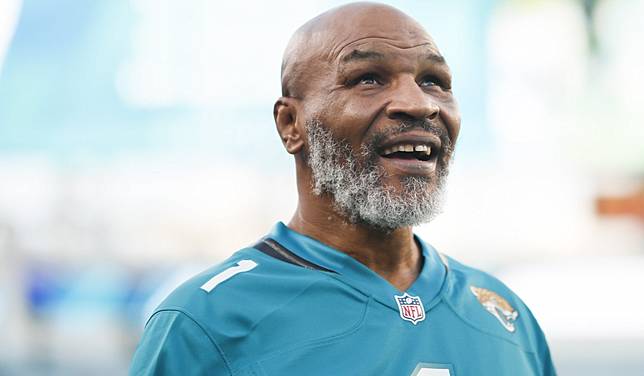 "Anyone who could be knocking out men when he's 12, 13 years old is a pretty damn good puncher.
"He learned the technique to make you miss and catch you clean but power's power and punchers are born, not made."
But Atlas noted that Tyson's weak spot was his will, even though "Iron Mike" had one of the strongest chins in the game.
"Tyson had a tremendous chin and he had a helluva neck for shock absorbers. His neck was close to 20 inches. If you trace his career, he didn't disappear straight away. He took those shots. What wasn't strong was his will; that's what cracked. His will cracked before his chin. He absorbed those punches and he took big punches before he got knocked out. He showed a chin to handle those punches at a very high level. His will wasn't nearly as strong as his chin."
Copyright (c) 2019. South China Morning Post Publishers Ltd. All rights reserved.