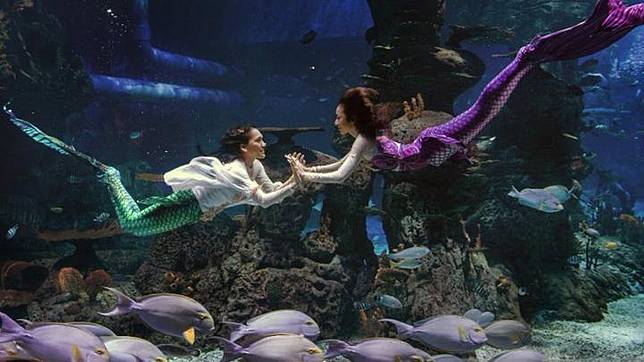 TEMPO.CO, Jakarta -In celebrating the 75th Indonesian Independence Day, the Jakarta Aquarium in West Jakarta's Neo Soho will present the Mermaid Show featuring divers in mermaid costumes flying a giant Indonesian red-and-white flag underwater in one of the city's largest indoor aquarium.
Pearl of the South Sea show director Peter Wilson said the challenging show would involve Indonesian divers. He said this would be the first event to combine an underwater performance with a mermaid concept and a normal stage performance.
The Jakarta Aquarium divers have qualified for the strict requirements to perform the show underwater while freediving, which means, among others, being able to hold breath for at least 3 minutes, said the show director.
One of the divers performing the act is Nikita, Indonesia's first female diver and freediving instructor who established the Freediving School in Jakarta. She also holds nine national freediving records.
Nikita will partner with Pia, the founder of Indonesia's Mermaid School, and together they will perform in the giant aquarium to conduct the flag-hoisting ceremony on August 17.
ANTARA