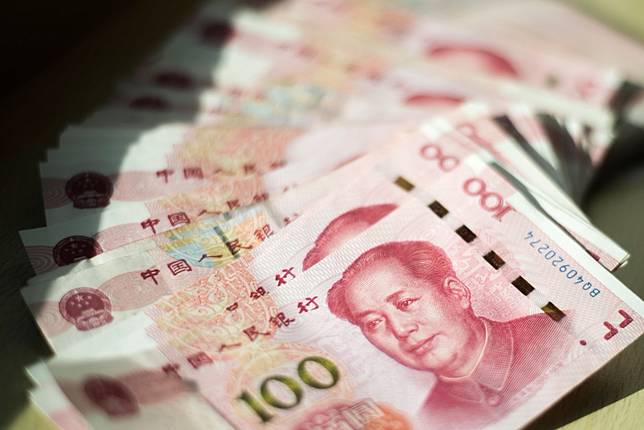 Chinese electronics manufacturer Tunghsu Optoelectronic Technology is seeking a lifeline from its local government after missing two bond repayments, making it the latest victim of the country's debt-strapped private economy.
Its owner, Tunghsu Group, was immediately downgraded by credit rating agency S&P Global.
The controlling parent of China's largest producer of photoelectric display materials plans to hand over a majority stake of 51.5 per cent to the state-owned asset watchdog of Hejiazhuang city in northern China, it said in a stock exchange filing on Tuesday.
Tunghsu failed to repay principal and interest worth over 2 billion yuan (US$285 million) in total for two domestic bonds due on Monday. It blamed a short-term liquidity crunch in a separate filing on Monday evening.
"The company is actively seeking funding and negotiating with the creditors," Tunghsu said in the statement. "All operation remains normal."
The delinquency came as a shock to the market because Tunghsu had reported holdings of cash or cash equivalent worth over 18 billion yuan as of the end of September in its latest quarterly report, more than enough to meet the bond repayments.
The default reflects the highly-stretched liquidity conditions faced by China's private firms, which account for over 60 per cent of the country's gross domestic product and employ more than 80 per of the workforce.
Private companies have made up the vast majority - about 90 per cent - of Chinese corporate defaulters this year, because of factors including Beijing's crackdown on shadow banking that has narrowed their sources of refinancing, the slowest economic growth in nearly three decades, and the damaging effects of the US-China trade war on the manufacturing industry.
Local governments are increasingly coming to the rescue of troubled private firms. In the eastern province of Shandong, three city governments in October set up a 3 billion yuan fund to support steel and corn processing giant Xiwang Group, which is struggling to repay heavy debts. Another recent example is clothing giant Shandong Ruyi Technology Group, which in the same month received a stake investment from a local government-owned firm that also provided the guarantee for a bond.
Trading of Tunghsu's Shenzhen-listed shares was halted on Tuesday. A sibling firm, Tunghsu Azure Renewable Energy, was also suspended from trading in Shenzhen.
The company's short-term debts jumped 21 per cent to 10 billion yuan in the third quarter from the same period last year, according to the quarterly report.
S&P downgraded its rating of Tunghsu Group to CCC- from B-, and signalled a potential negative re-rating pending the company's refinancing plans.
"Tunghsu has substantial near-term debt maturities and faces significant refinancing risks, given recent events and tight credit conditions in China," S&P Global analysts led by Xin Hui Zu wrote in a report published on Tuesday.
"We believe a default or distressed exchange is highly likely within the next six months, absent significantly favourable changes in Tunghsu's circumstances."
The Shenzhen Stock Exchange in May issued an inquiry letter to question the authenticity of Tunghsu's reported financial conditions. The bourse operator demanded to know why the company had to take on so much debt even with such a large cash holding.
In response, Tunghsu wrote a letter saying fierce competition in the photoelectric display material industry meant it had to invest heavily in research and development, in order to surpass its rivals in the US and Japan. Its cash holding and debt obligations were the result of "prudent decisions" it had made in the face of the current financial environment and limited financing options, it said.
Copyright (c) 2019. South China Morning Post Publishers Ltd. All rights reserved.