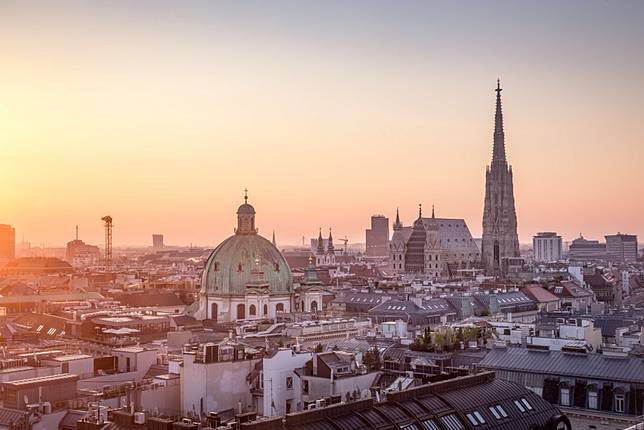 Hongkongers and mainland Chinese are increasingly looking at working or buying a home in Vienna, rated as the world's best city to live in. But it's not easy to pull off: you need a job, or to make a US$3.1 million donation or US$8.8 million investment (buying a home doesn't count).
Despite the high bar to get to live in Austria's capital, whose residents have included Mozart and Beethoven, residential property agents say they are getting more inquiries from Hong Kong and mainland China.
"As Vienna is again the most livable city in the world, the inquiries from around the world have had an enormous uptick," said Richard Buxbaum, head of residential at property agency Otto Immobilien, an affiliate of consultancy Knight Frank.
Inquiries from Hongkongers about emigrating to Vienna have tripled this year, according to the Austrian Consulate.
Meanwhile, Chinese buyer interest in Austrian property doubled, though the increase is off a low base, according to portal Juwai.com.
Hong Kong protests getting you down? Thailand and Greece offer cheap way to become residents
Despite the high bar, Vienna has one juicy enticement for those wanting to buy a home there: It doesn't charge foreigners more to buy a home, unlike London, and Melbourne and Sydney in Australia.
But you cannot buy without a work permit or that big donation or business investment. And if you are thinking of renting out your home, the city has rent control, making for skimpy returns.
The Economist Intelligence Unit and human resource consulting firm Mercer picked Vienna as the city with the best quality of life owing to its infrastructure, education, health care and stability. (Hong Kong, which has been beset by unprecedented social unrest for more than three months now, fell to 38th place from 35th in 2018. )
Ties between the mainland and Vienna have increased.
Portugal's golden visa programme 'swamped' by inquiries from Hongkongers seeking alternative residence and a safe haven
Last year, Hainan Airlines launched a twice a week non-stop flight between Shenzhen and Vienna.
Huawei also announced that it plans to open a smartphone store in Vienna, its first flagship store outside China, and aims to build Austria's 5G infrastructure. In May, state-owned Industrial and Commercial Bank of China also opened a branch in the Austrian capital, a move to help it "play its role as a financial bridge and help Chinese enterprises better understand Austria and invest in key areas."
Foreigners are eligible for a 24-month residency if they are a highly-qualified worker, a worker in shortage professions, a graduate of Austrian universities, a self-employed worker or a start-up founder.
Austria does not officially have a citizenship-by-investment programme, but does grant citizenship to those individuals who can significantly contribute economically.
Chinese investors turn to Cyprus property in search of sunshine and EU passports
"Austria has on its books the ability for the government to grant citizenship through investment… It's an arduous process with no guarantees," said David Lesperance, an immigration and tax lawyer.
The city makes it hard to get citizenship, as opposed to a work permit.
"After 10 years of legal residence, or in certain circumstances after six years, it is possible to apply for Austrian citizenship," said Stefan Kraus, managing partner at citizenship advisory firm Henley & Partners.
The annual quota for residence permits is about 300.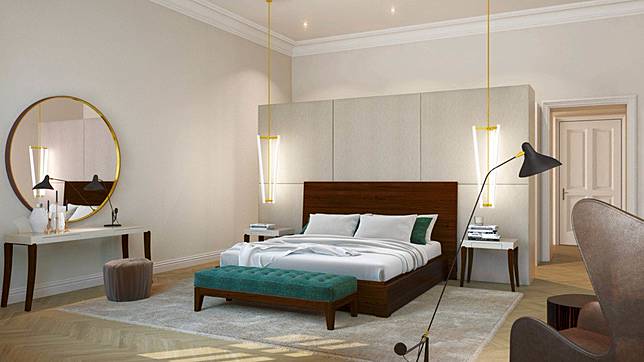 Annually, Vienna's property market has about 130,000 transactions, valued at about Euro4 billion. Buyers are mostly locals, while foreigners -- mainly Germans, Russians and other Central Europeans -- account for about 10 per cent.
More Hongkongers and mainlanders are buying property and living in the city, agents said in interviews.
The number of Vienna residents who were born either in mainland China or Hong Kong grew by a quarter in a decade to 10,477 in January this year, according to statistics from Vienna City's economic affairs.
"However, in the luxury sector, (foreign ownership) is closer to 40 per cent, with investment mainly coming from Switzerland, the Middle East, USA, and Hong Kong," said Jonathan Benarr, Hong Kong-based head of Asia-Pacific for property agency Quintessentially Estates. Luxury property refers to those priced at least Euro10,000 per square metre.
Buxbaum said in the last two years, there were at least seven transactions recorded in the city's land register with buyers from Hong Kong. There could be more, but buyers could have used the address of an Austrian company to record the deal.
"They have bought in different parts of Vienna, starting with a purchase price of Euro195,000 (US$214,947) up to Euro1.84 million," he said.
For Euro200,000, one can buy a studio or one-bedroom apartment in the suburbs.
Vienna has steady supply of workers who need a home as it hosts major global industries including the International Atomic Energy Agency. Foreign students, mainly Germans, also flock to the city.
Home price growth ranges three per cent to five per cent, in line with other European cities.
Cheaper flats can be bought in suburbs, and districts 21 and 22 have become popular with mainlanders and Hongkongers, said Nina Milchrahm, head of residential at Colliers International in Vienna.
Flats in these districts cost Euro4,000 to Euro5,000 per square metre, a fraction of the Euro30,000 per square metre for homes in the city centre.
Copyright (c) 2019. South China Morning Post Publishers Ltd. All rights reserved.