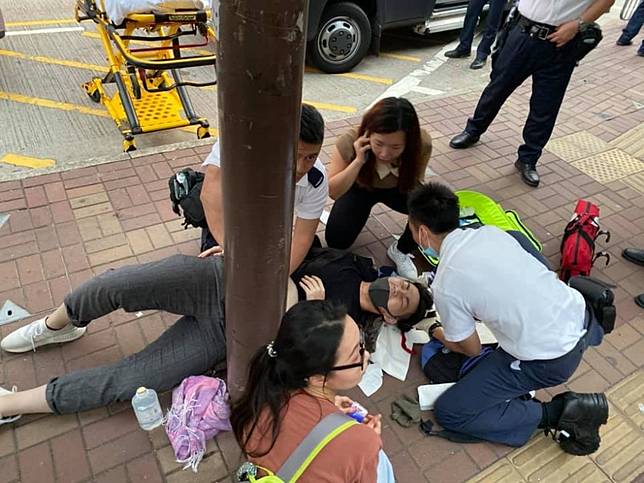 A mainland Chinese man was on Monday charged with stabbing a 19-year-old student who was handing out anti-government protest leaflets in northern Hong Kong over the weekend, as the teenager remained in a serious condition in hospital.
The 22-year-old suspect " whose permission to stay in the city, the Post has learned, had expired on Friday " was charged with one count of wounding with intent. The case was scheduled for mention at Fanling Magistrates' Courts on Monday afternoon, police said.
The victim, a Form Six student surnamed Hung, was distributing leaflets near a so-called "Lennon Wall" " a public mural of pro-protest messages and artwork " in an underpass outside Tai Po Market MTR station on Saturday when he was attacked with a knife in the neck and stomach.
He was sent to Prince of Wales Hospital, and was in a serious condition as of 10am on Monday, according to the Hospital Authority.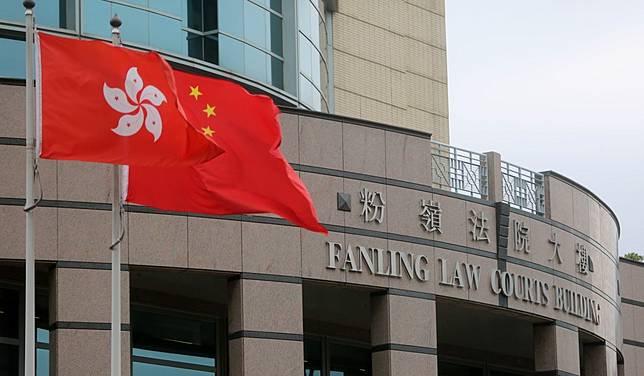 The alleged attacker turned himself in to police late on Saturday.
Kau Yan College, a Christian secondary school in Tai Po, confirmed on Monday that Hung was a student there.
School principal Chow Ka-kui said Hung was not in a life-threatening condition as of Sunday night, after an operation on Saturday.
But, as Hung was in the intensive care unit, Chow and the school's vice-principal were unable to visit him after heading to the hospital on Saturday.
"He could talk and said he was in pain," Chow said, citing the victim's parents. The school would provide all necessary help with the pupil's studies during his absence as he would be taking Diploma of Secondary Education exams next year, he said, though it was uncertain when Hung would be able to return to school.
The Education Bureau had contacted the school to find out about the situation and provide necessary assistance, while a crisis-management committee had already been set up at the institution, Chow added.
Social workers and guidance counsellors were on standby on Monday as school resumed, he said, but students were "feeling OK" and were attending lessons as usual.
Regarding the attack, Chow said the school "would not want to see violence as a channel to solve any problems".
"(We) don't want to see our society turning into a place like that," he said.
Students and teachers had also prayed for Hung, as well as for Hong Kong, during Monday morning assembly, he said.
Copyright (c) 2019. South China Morning Post Publishers Ltd. All rights reserved.