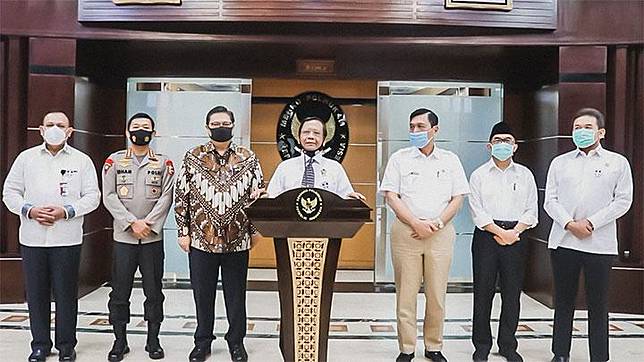 TEMPO.CO, Jakarta - Coordinating Minister of Politics, Law, and Security Affairs Mahfud MD on Wednesday evening said that the country's police force and Attorney General's Office (AGO) are more than capable to find and arrest Joko Tjandra - Indonesia's most-wanted fugitive - who has been on the run since 2009.
"That is a small feat for our police force and attorney-general to arrest such a guy, who's easily detected. It would be outrageous if they can't," said Mahfud MD in Central Jakarta last night.
It was only recently that the Indonesian public was made aware of the fact that Joko Tjandra had returned to Indonesia and even file for judicial review at the South Jakarta District Court. This incident that went unnoticed is one of the reasons Mahfud held the press conference at his office yesterday.
"It would be disgraceful for this nation to be played by Joko Tjandra. How can our great police or AGO not be able to arrest [him]," Mahfud jested
Five state institutions including immigrations, police, AGO, and home affairs ministry, gathered on Wednesday evening to coordinate efforts to arrest Joko Tjandra.
Read also: Mahfud MD Recalls How the Govt Opted for New Normal
EGI ADYATAMA