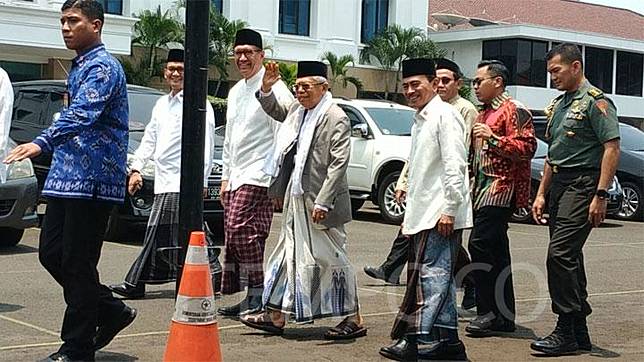 TEMPO.CO, Jakarta - Vice President Ma'ruf Amin has gathered a number of state officials to lead talks about the threat of terrorism and radicalism in the country. The meeting was also attended by Home Affairs Minister Tito Karnavian.
"We agreed to appoint the BNPT [Badan Nasional Penanggulangan Terorisme] as the central hub. This agency will accomodate all stakeholders, government and non-governmental [agencies] will be under a single command of the vice president," said Tito Karnavia on Friday, November 15, 2019.
Tito asserted that this system is different to the previous prevention measures that was overseen directly by the Coordinating Minister of Politics, Law, and Security Affairs.
Tito said that in order to get rid of radicalism, the religious affairs ministry must be involved. This aligns with Tito Karnavian's belief, that fighting terrorism and radicalism would be effectively done by inter-sectoral law enforcement.
AHMAD FAIZ IBNU SANI