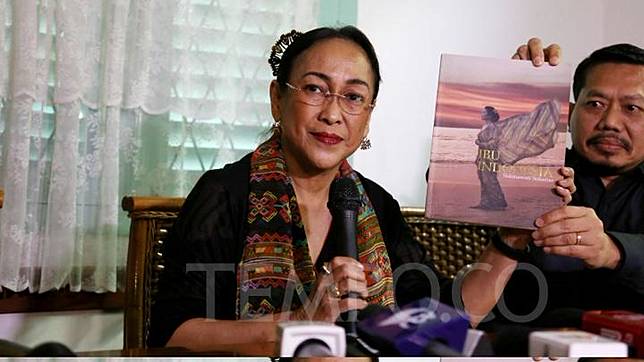 TEMPO.CO, Jakarta - The Indonesian Ulema Council (MUI) opined Sukmawati Soekarnoputri had offended the feelings of the Muslim community for comparing Prophet Muhammad with Soekarno. Her remark was deemed to have harmed the Islamic belief that a prophet shall not be compared.
"Statements conveyed by Bu Sukma had offended the feelings of Muslims," said MUI secretary-general Anwar Abbas in his office, Jakarta, Tuesday, November 19.
However, MUI called on the public to maintain self-control and avert from practicing anarchy.
Anwar urged the public to take a legal path in response to the polemic. "So that this problem will not spread and disturb domestic security and stability," he said.
Sukma was reported to Jakarta Police for her remarks over alleged religious blasphemy for comparing the Prophet of Muhammad with Soekarno in her speech on footage that went viral on social media.
She denied the saying that she intended to defame the Prophet and took defends that she voiced the comparison in the context of the struggle of his father, Soekarno, in gaining Indonesian independence.
"I was only asking, the context was about Indonesia's independence history, how is that considered an issue?" said Sukmawati to Tempo on Saturday, November 16.
M ROSSENO AJI