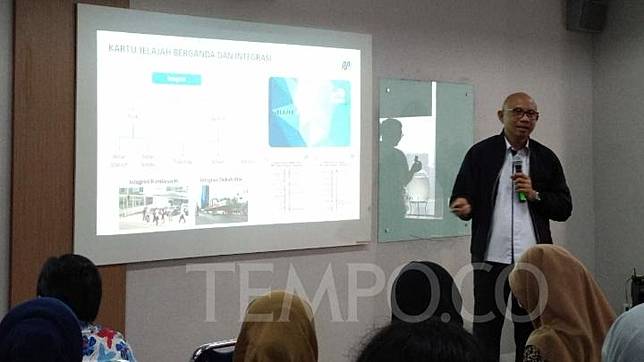 TEMPO.CO, Jakarta - PT Mass Rapid Transit or MRT Jakarta said it had conducted a pre-feasibility study on the extension of the train railway to South Tangerang, Banten.
According to the corporate's president director, William Sabandar, the study was carried out in response to the demand voiced by the Greater Jakarta Transportation Agency (BPTJ.
"BPTJ asked for a pre-feasibility study, and we have done it. We have also submitted the results last year," said William on Friday, December 6.
William said he had contacted the BPTJ related to the railway extension plan up to South Tangerang. However, there is no order yet from the central government as to who will be tasked to construct the lanes. "We have not received the task yet," he added.
The firm, William went on, was still awaiting the government's decision on the responsible party for the joint project. "Either the Transportation Ministry, the Banten administration, or the South Tangerang administration. This must be decided first."
Regarding the firm that has executed the pre-feasibility study, William said it was a part of support from MRT Jakarta at the request of BPTJ. And now, the decision was in the hands of the central government, he added. "Principally, we are ready if we are asked to," William concluded.
IMAM HAMDI