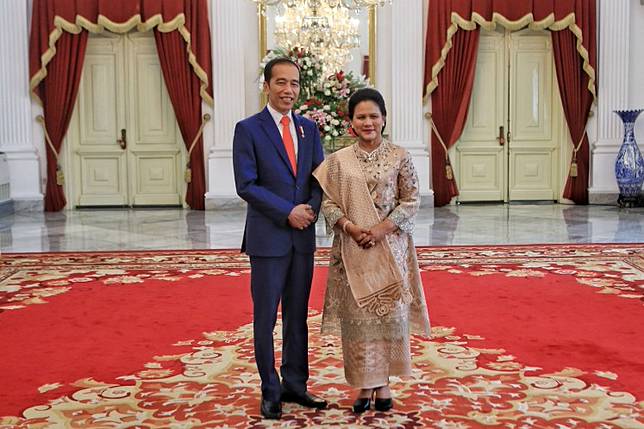 The ceremony at the People's Consultative Assembly (MPR) on Sunday to swear in Joko "Jokowi" Widodo and Ma'ruf Amin as Indonesia's respective President and Vice President will see the attendance of two former presidents as well as the pair's erstwhile rivals in the 2019 presidential election.
Assembly Speaker Bambang Soesatyo confirmed on Sunday that former president and Indonesian Democratic Party of Struggle (PDI-P) chairwoman Megawati Soekarnoputri as well as former president and Democratic Party chairman Susilo Bambang Yudhoyono (SBY) would attend the inauguration.
"Every national figure has confirmed their attendance at the ceremony, such as Ibu Megawati, Bapak SBY and all [former] vice presidents, except Pak Try [Sutrisno], who is still in Japan," he said.
Bambang added that Gerindra Party chairman Prabowo Subianto and former Jakarta deputy governor Sandiaga Uno – who challenged Jokowi-Ma'ruf during this year's presidential race – would also attend the ceremony.
Sunday's inauguration will mark the rare appearance of Yudhoyono and Megawati at a public event, due to the long-running feud between the two political leaders.
Relations between the two have been strained since the 2004 presidential election, when then-president Megawati faced challenger Yudhoyono, her coordinating minister for political, legal and security affairs.
Earlier on Oct. 10, Jokowi welcomed Yudhoyono for a meeting at the State Palace, during which they discussed the possibility of the Dems joining the President's Cabinet for his second term.
The following day, Jokowi met with Prabowo at the State Palace. Jokowi said after the meeting that the two had discussed a variety of topics, including the possibility that Gerindra might join the government's coalition.
The presidential inauguration is scheduled to be held at 2:30 p.m. on Sunday at the Senayan legislative complex in Central Jakarta. The National Police and the Indonesian Military (TNI) have heightened security to safeguard the event. (kuk)