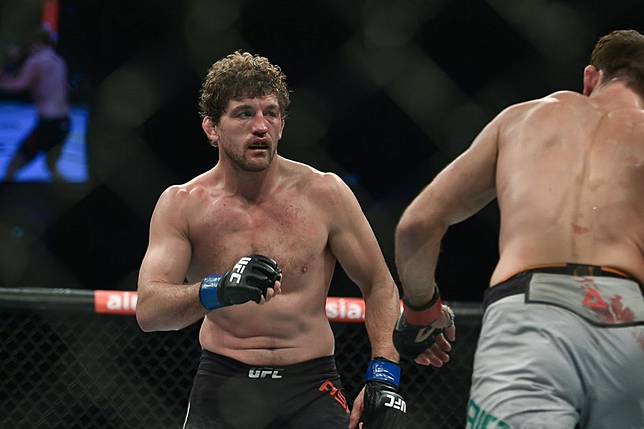 Ben Askren, one of most elite-level grapplers to grace mixed martial arts, announced his retirement from the sport on Monday having lost two fights on the trot and requiring a hip replacement operation.
"Funky" (professional record 19-2, 1 no contest) was a former Bellator and One Championship title-holder before making his much-anticipated debut in the UFC in March. The 35-year-old defeated former welterweight champion Robbie Lawler via a controversial bulldog choke, before losing to Jorge Masvidal by a record-breaking five-second knockout in July and Demian Maia by submission in October.
Soon after announcing the decision to Ariel Helwani on ESPN, fellow fighters took to social media to congratulate - and in one case, challenge - the US Olympian.
"You talked the talk and you always made the walk. Wish you well on your retirement, Ben Askren, our paths will cross soon," said Bellator's Dillon Danis.
Others expressed their sheer gratitude for Askren opening the door to MMA having transitioned from All-American wrestling to what was at the time a green sport.
"Congratulations to the man who got me into MMA on a hell of a career. Cheers to you, Ben Askren! Thanks for guiding me in the right direction as a wrestling coach, my influencer into fighting, and always giving me business advice. All the best in your next venture," said UFC light-heavyweight contender Corey Anderson.
Bellator's dominant welterweight champion, Douglas Lima, lost to Askren in 2012 but showed he is over it in a brief but classy message: "Happy retirement, Ben Askren. #respect."
In a fascinating announcement to ESPN, Askren explained his abrupt retirement, citing a recurring hip injury that likely requires a hip replacement.
"I think it's quite obvious what I'm going to say. I'm retiring from the sport of MMA and frankly I'm retired from everything. Obviously, it was something I was considering," Askren said.
"I've been having hip problems and I finally had the discussion with my doctor … and I need a hip replacement. Man, that is it for me. I'm filled with gratitude at how great of a career I've had even though obviously in the end it did not go my way.
"Yeah (I'm officially done), unless there's advancements on technology."
The four-time All-American wrestler wanted to ensure fans did not think he was making excuses.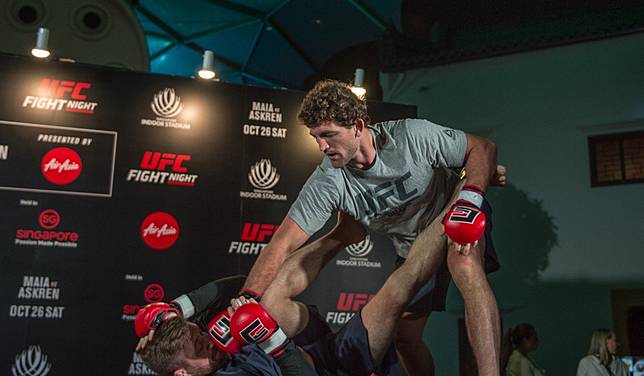 "If there was no hip thing, I would probably not be retiring but I wouldn't be too far off. Listen, I've already retired once in 2017 … (because) I never had the ability to fight the top guys. When I got the opportunity in 2018, I took it, but I was already in retirement.
"I don't want people to think that I'm using this as a reason to why I lost. I lost because I wasn't good enough, plain and simple. My opponents beat me and were better than me … the hip issue is totally separate.
"But just because I wasn't good enough in 2019 doesn't take away from my previous accomplishments," he added.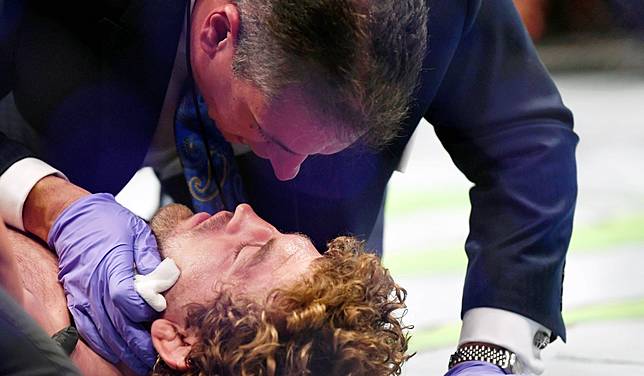 As far as his wrestling goes, Askren explained that the hip surgery will probably affect any serious competing. However, he did not rule it out.
"I always envisioned myself doing grappling and wrestling tournaments but everyone I've talked to seems to recommend against that," he said, adding that this would not be the last combat fans see of him.
Copyright (c) 2019. South China Morning Post Publishers Ltd. All rights reserved.