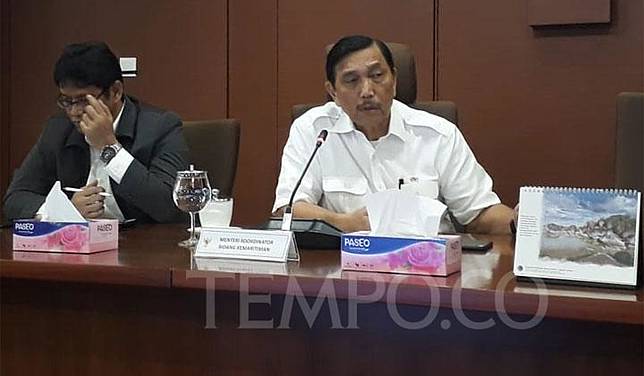 TEMPO.CO, Jakarta - Coordinating Minister for Maritime Affairs and Investment Luhut Pandjaitan planned to create the Maritime Security Agency (Bakamla) as the sole marine and coast guard body in Indonesia. This would be carried out since the national shipping industry was still hampered due to the lack of a single sea management body.
"It will have full authority as the coast guard, and will become a partner for INSA (Indonesian National Shipowners Association) too," Luhut said on Monday, December 9.
He also appealed to coast guards to use standard ships for ocean cruising so that they could match with competitors of other countries.
According to the coordinating minister, the regulations on coast guard will be included in the omnibus law, which was being drafted by the government in a bid to focus the sea authority for one institution.
"We have talked with Minister of Transportation Budi Karya, the teams, and the President who also agrees to not divide the authority," Luhut Pandjaitan added.
Previously, a shipping businessman from INSA voiced complaints about the coast guards to President Joko "Jokowi" Widodo at the Merdeka Palace, Jakarta, last Wednesday.
During the meeting, INSA regional head Carmelita Hartoto asked the government to decide on one coast guard agency. Indonesia currently has three coast guards, viz. the Transportation Ministry's Sea and Coast Guard Unit (KPLP), the Maritime Security Agency (Bakamla), and Air Police Directorate, which caused higher logistic costs.
BISNIS