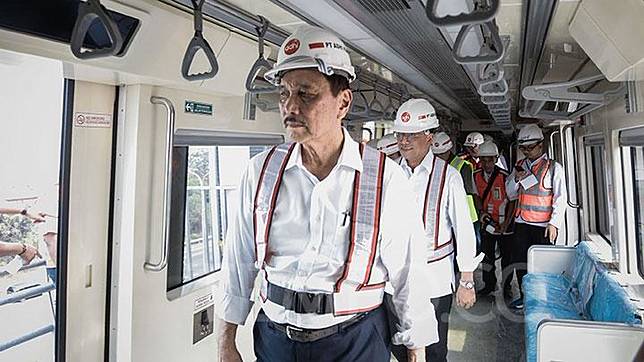 TEMPO.CO, Jakarta - Coordinating Minister for Maritime Affairs and Investment, Luhut Pandjaitan, did not rule out possibilities that Indonesia might fall into recession if the economic growth in the third quarter drops to minus.
"If a recession hits, which is indeed possible, we are ready to face it. Because the execution of infrastructures that we build and programs that we create run well," said Luhut during a seminar at the University of Indonesia on Friday, August 14.
Luhut claimed that the country's efforts to face an economic crisis had been recognized by world institutions, such as the International Monetary Fund (IMF), the World Bank, and Moodys. In various virtual international meetings, he added, those institutions said Indonesia had comprehensive programs in containing the pandemic.
The government had allocated Rp695.2 trillion to contain the pandemic and recover the national economy, which was distributed in the form of credit assistance for micro, small, medium enterprises (MSMEs) and non-MSMEs up to social aid.
Luhut Pandjaitan recalled that President Jokowi continued monitoring the aid distribution. "The President daily checks it," he said, hoping the effort could maintain the economic growth in the third quarter.
The Central Statistics Agency (BPS) announced Indonesia's economic growth in the second quarter of 2020 contracted to minus 5.32 percent for the first time since the 1998 Asian financial crisis.
FRANCISCA CHRISTY ROSANA