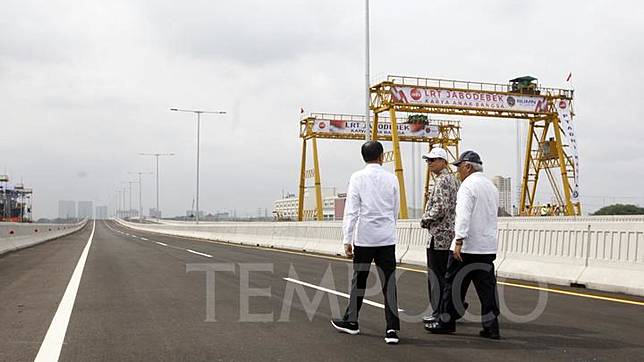 TEMPO.CO, Jakarta - The elevated toll road that connects Jakarta and Cikampek II, or called as Tol Japek, will start its operation on Sunday, December 15, at 6 a.m. President Joko Widodo or Jokowi inaugurated the official operation of the longest elevated highway on Thursday, December 12.
Corporate Communication & Community Development Group Head of toll road operator firm Jasa Marga, Dwimawan Heru, said the road users can use it free of charge for the time being.
"Starting tomorrow morning, road users can start using the Jakarta-Cikampek II Elevated Toll that stretches from Cikunir Interchange until Karawang Barat for free for the time being," Heru said in a written statement Saturday, December 14.
Transportation Ministry's director-general of land transportation Budi Setyadi called on the road users willing to ride on the elevated toll road to maintain their speed below 80 KM per hour due to strong wind that can be dangerous for the vehicles.
Muhammad Hendartyo