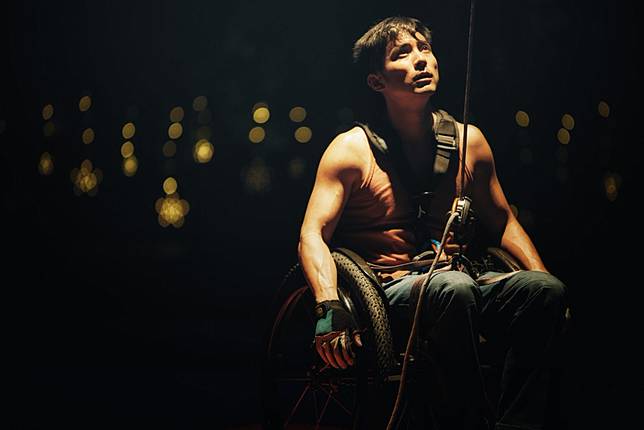 3/5 stars
The inspirational true story of Lai Chi-wai, an elite Hong Kong rock climber who was left a paraplegic following a traffic accident in 2011, forms the basis of this oddly whimsical tale of love and resilience. Again showing the playful touch that informed his debut feature Get Outta Here (2015), director Nick Leung Kwok-pun has made a light comedy out of a premise far more befitting a gritty drama.
Lion Rock begins with the life-altering accident that sees David Ki (Alex Lam Tak-shun), producer Lai's alter ego in the film, lose the use of both legs and be confined to a hospital bed. Ki's immediate concern is not his condition but the awkward arrival at his bedside of his "soulmate" Cathy (Toby Leung Ching-ki) " the one that got away " ahead of his pregnant wife, Zoe (Michelle Wai Sze-nga), who understandably feels jealous.
Instead of dwelling on Ki's misfortune, the early part of the film portrays with quirky humour the protagonist's hospital encounters, ranging from his friendship with an eccentric fellow patient (Deon Cheung Chung-chi) sharing the same room, to the morphine-fuelled hallucinatory episodes during which he sees people appearing in the form of their spirit animals.
For a film inspired by a life-affirming experience, Lion Rock devotes a disproportionate amount of attention to Ki's adolescent rendezvous with Cathy. Played by the charming duo of Kevin Chu Kam-yin and Angela Yuen Lai-lam in flashbacks, their would-be romance is cute to watch, but frequently distracts from the main story.
The film is at its most poignant when it shows Zoe struggling to support the family despite her husband's disability and the disapproval of her fashionista mother (Teresa Carpio). A lawsuit against the other party to the traffic accident also brings more opportunities for some soul-searching by Ki.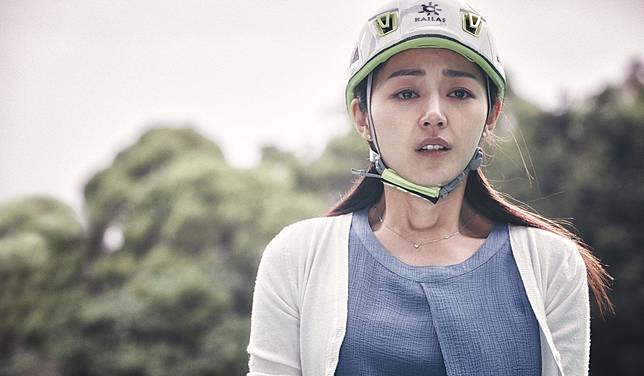 While the ending of Lion Rock is as predictable as can be " in December 2016, Lai famously hauled himself and his wheelchair up Lion Rock using only his arm strength " the pleasure of Leung's tonally uneven and narratively fragmented film arrives in scattered moments of warmth and humour. This may well be Lam's star turn, but it is the reliable Wai who provides the story's emotional core.
Want more articles like this? Follow SCMP Film on Facebook
Copyright (c) 2019. South China Morning Post Publishers Ltd. All rights reserved.