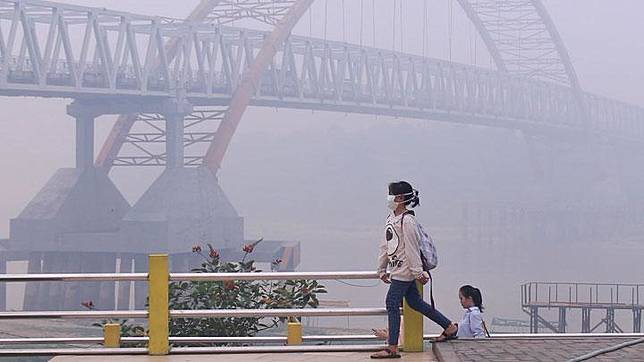 TEMPO.CO, Jakarta - Lion Air Group corporate communications strategic officer Danang Mandala says the company was forced to delay 12 flights that were scheduled to arrive and depart from Kalimantan on Tuesday, September 17, due to the thick haze.
The flight cancellations involve both flights from Lion Air and its subsidiary Wings Air.
"The delay this morning was caused by limited visibility that eventually does not qualify the minimum safety level of a flight's takeoff and landing," said Danang in a text message toTempo on Tuesday, September 17.
According to Danang, the flight delays will remain until further notice but promises that the company will continue to inform the public of possible delays in the future.
Lion Air flight delays up to 10:30 Indonesia Western Time (WIB) affected three flights to Pontianak and one from Pontianak to Soekarno Hatta. Meanwhile, Wings Air delays affected flights to-and-from Pontianak to Ketapang, Sintang, and Kuching.
Lion Air Group not only implemented delays, but it also canceled one Wings Air flight from Surabaya to Sampit.
FRANCISCA CHRISTY ROSANA