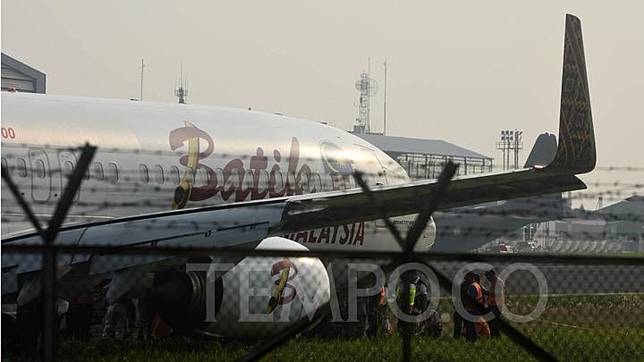 TEMPO.CO, Jakarta - Mentari Lion Airlines has canceled 21 flights on Batik Air and Wings Air due to the haze that still occurs in Sumatra and Kalimantan. Cancellations were made on Sunday, September 22.
"The decision was made based on the fog or smoke in several areas, causing the minimum visibility to fall below the flight safety requirements for take-off and landing," Lion Air's VP for corporate communication Danang Mandala said in a written statement Monday. September 23.
Due to the cancellations, said Danang, there are possibilities of aircraft rotation disruption for the next flight routes.
Other airlines under Lion Group, such as Lion Air and Malindo, were also affected and forced to reroute. Some of them also experienced delays of more than 2 hours.
Lion Air Group ensured they have informed the situation to all passengers whose flights are affected. Lion also offers refunds and flight changes to the passengers affected.
TEMPO