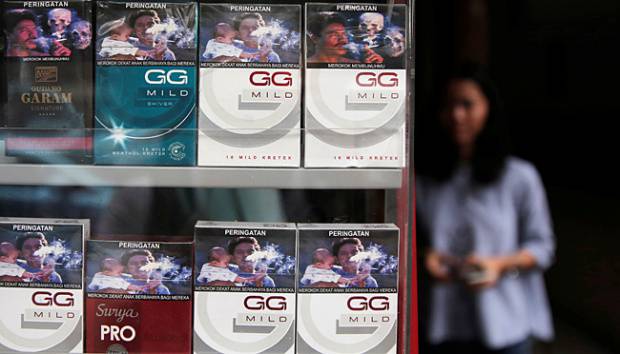 TEMPO.CO, Jakarta -Cigarette corporations launched at the Health Ministry's announcement to increase the mandatory health warning labels to cover 90 percent of a cigarette pack's visual appearance, a 50 percent jump to the current regulation.
Cigarette companies strongly argue that the health-strict regulation will affect the industry's chain of production starting from its cigarette factory workers, tobacco and clove farmers, and retail store owners and workers.
"For the past five years, there have been more than 90,000 factory workers who were laid off," said the Indonesian Light Cigarette Producers Association (Gaprindo) Chairman Muhaimin Moeftie in his written statement on Monday.
He also claims that the number of producers has seen a steady decline with 4,000 industries in 2007 that has dropped to 700 in 2019. The associations voicing the same concern are Gaprindo, Indonesian Cigarette Industry Community Forums (FORMASI), and Cigarette Producers Association (Gappri).
The three associations deem that increasing the size of the warning in a cigarette pack will be a direct threat to the sustainability of the industry and the income of 6 million lives in the country.
Cigarette producers collectively argue that the revision in the health warning regulation is not the solution to drop the smoking prevalence among children in Indonesia.
FAJAR PEBRIANTO