TEMPO.CO, Jakarta - The Greater Jakarta line of the Light Rail Transit (LRT) will become fully operational in June 2021, Coordinating Minister of Maritime and Investment Luhut Binsar Pandjaitan reaffirmed on Monday.
"Our target (for LRT's completion) remains in June or July 2021," the minister stated at a ceremony of the final casting of the Kuningan long span arch bridge in Jakarta.
The arch bridge, part of LRT's Cawang-Dukuh Atas section, was called as the world's longest curved concrete bridge structure, with length reaching 148 meters.
For the last months in this year, the Transportation Ministry and the operator city-owned LRT Jakarta launched trials for LRT's operation by utilizing sets of carriages manufactured by state-owned PT INKA.
"The trial run will be launched for the next six to seven months," Luhut stated.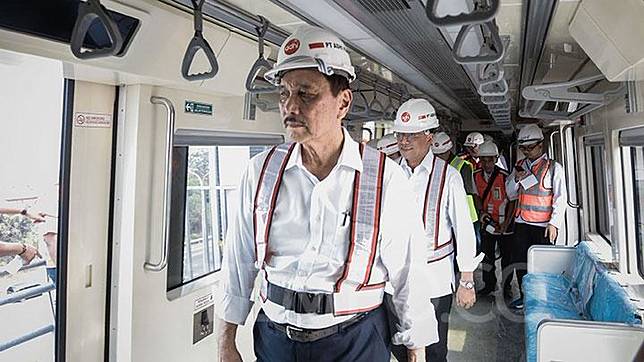 The work to construct LRT's Greater Jakarta line had reached 67.3 percent completion, the state-owned PT Adhi Karya (Persero) Tbk, the main contractor, stated.
In addition, work on the Cawang-Cibubur section had reached 86.2 percent completion, while progress in the construction of Cawang-Dukuh Atas section had reached 53.8 percent, the contractor's president director, Budi Harto, explained.
He stated that work to construct the Cawang-Bekasi section had reached 60.5 percent completion.
"We have conducted a dynamic test for LRT's Cawang-Cibubur section, and the train has been back and forth, as we test its speed," Harto remarked.
ANTARA