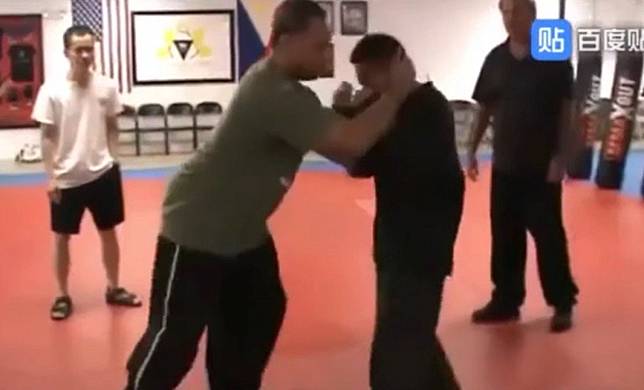 It seems the only people who believe pressure point kung fu is actually real are the "masters" who practise it themselves.
In a video that has gone viral, a Chinese kung fu master pitted his skills against a Western Muay Thai practitioner.
The master claimed his bicep pressure point technique could counter the traditional Muay Thai clinch, despite his opponent also being a lot bigger than him.
The results are as hilarious as you'd expect.
The Muay Thai practitioner applies the clinch, and the kung fu master starts hitting him with chops to the bicep - one of the supposed pressure points that, if struck with a direct hit, can instantly defeat an opponent.
The opponent just shrugs off the chops and keeps the clinch tight, fastening his arms around the back of kung fu master's neck to reduce the distance.
Seemingly frustrated, he then tries to knee his opponent (which, of course, is a dangerous game against a Muay Thai fighter if you're signalling that knees are OK).
Thankfully our Muay Thai man goes easy on him - it's just a sparring session after all.
Copyright (c) 2019. South China Morning Post Publishers Ltd. All rights reserved.