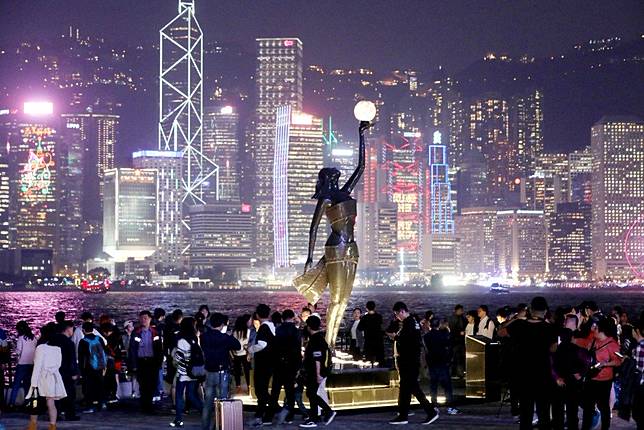 From Harbour City, Hong Kong's largest shopping mall, to the storied Chungking Mansions, a clutch of arts and cultural institutions and the famous Temple Street Night Market, Yau Tsim Mong district has it all.
But a number of its neighbourhoods have recently been battered by civil unrest. Nathan Road, Prince Edward MTR station, Mong Kok Police Station and Polytechnic University have all been seriously affected by anti-government protests, now in their seventh month.
The area now has pro-democracy, anti-government graffiti scrawled across walls, gaping holes in pavements where protesters ripped out bricks to block roads or hurl at police, and signs of damage to shops and MTR stations that were vandalised or torched.
Once a bustling area packed day and night with tourists and shoppers, it is quieter now. Fiona Sun looks at Yau Tsim Mong district, and the impact of the protests.
Where is Yau Tsim Mong district?
One of Hong Kong's 18 districts, Yau Tsim Mong is in the southern part of the Kowloon peninsula, and named after its three main neighbourhoods " Yau Ma Tei, Tsim Sha Tsui and Mong Kok.
With a gross land area of about 7 sq km and a population of 342,970 according to the 2016 by-census, it has a population density of 49,046 people per square kilometre, second to Kwun Tong district's 57,530 people per square kilometre.
Apart from a Chinese majority, the district is home to about 53,300 non-Chinese, or 16 per cent of the total. The largest ethnic minority groups are Nepalis, Filipinos, Indonesians and Indians.
Originally called Yau Ma Tei district, it was renamed Yau Tsim in 1988, to clear the misconception that Tsim Sha Tsui was a separate district. In 1994, it merged with Mong Kok district to take its current form.
What are the district's landmarks?
Harbour City on the Tsim Sha Tsui waterfront is Hong Kong's largest shopping mall, spanning 2 million sq ft. With more than 450 shops, 70 food and drink outlets, an art gallery, an observation deck, three hotels and a cruise terminal, it is a tourist magnet all year round. In August, the newest local mall, K11 Musea, opened in the heart of Victoria Dockside with 1.2 million sq ft of luxury shopping over 10 floors.
Walking distance from the luxury malls are some of the city's oldest street markets. Traders at the Temple Street Night Market in Yau Ma Tei sell everything from cheap electronic products to clothes, jade and antiques, while fortune tellers and Cantonese opera performances attract their own crowd too. Mong Kok's Ladies' Market draws crowds to more than 100 stalls along a 1km stretch.
The 17-storey Chungking Mansions opened in 1961 and gained notoriety as centre of drugs, criminal activity and illegal immigrants. Immortalised in the 1994 Wong Kar-wai film Chungking Express, the place is today a hub of budget hotels and restaurants that cater to tourists and locals, and a gathering place for ethnic-minority residents.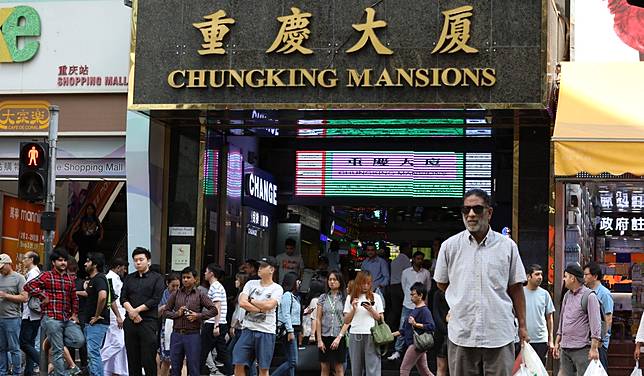 Tsim Sha Tsui's major arts attractions include the Hong Kong Cultural Centre, Museum of Art, Science Museum, Space Museum and Museum of History. The West Kowloon Cultural District, built on reclaimed land west of Yau Ma Tei, is a major cultural infrastructure investment that has been plagued by delays and controversy.
Yau Tsim Mong is a major transport intersection, with MTR lines, the Cross-Harbour Tunnel and Western Harbour Tunnel linking Kowloon with Hong Kong Island. The Star Ferry, which has been crossing Victoria Harbour since 1888, is still going strong. The newest addition is the West Kowloon terminal of the cross-border high-speed rail link, which opened in September last year and connects the city with mainland Chinese mega-cities Shenzhen and Guangzhou.
Other landmarks include the 44-metre red-brick-and-granite Clock Tower, the last vestige of the former terminal of the mostly demolished Kowloon-Canton Railway station, built in 1915, and the historic Tin Hau Temple in Yau Ma Tei, built around 1864 to honour Tin Hau, goddess of the sea.
How has Yau Tsim Mong figured in the protests?
Various places in the district have been common protest sites.
A 3.6km strip of Nathan Road between Tsim Sha Tsui and Mong Kok has been the scene of regular protests, including violent clashes between protesters and the police. Lined with malls, shops and restaurants, the area has taken a beating from more than six months of protests. Shoppers who once thronged the area have been put off by the disruption, graffiti, ripped-up pavements and damaged MTR stations.
Prince Edward MTR station has become a flashpoint for protests since August 31, when police entered the station. Protesters allege that, once inside, they beat passengers indiscriminately. Demonstrators have engaged in frequent stand-offs and clashes with officers from the nearby Mong Kok Police Station.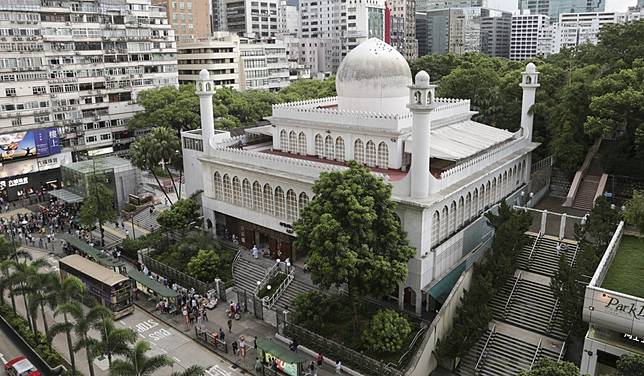 The city's biggest mosque, Kowloon Mosque in Tsim Sha Tsui, was affected on October 20, when a police water cannon involved in clearing the streets sprayed blue dye on the mosque's steps and fence, and a handful of people outside. The incident sparked criticism of the police, and city leader Carrie Lam Cheng Yuet-ngor and then commissioner of police Stephen Lo Wai-chung went there to apologise to local Muslims.
In November, Hong Kong Polytechnic University saw the worst clashes after more than 1,000 radical protesters and their supporters occupied its Hung Hom campus. They blocked and damaged entrances and toll booths of the Cross-Harbour Tunnel, which had to be shut for two weeks. They set fire to nearby bridges and attacked the police with petrol bombs and bows and arrows, setting fire to an armoured vehicle and piercing an officer's calf with an arrow. The police sealed all campus exits. The 13-day stand-off ended with more than 1,100 people arrested and extensive damage to the campus, which will take half a year to repair.
What impact have protests had?
The political unrest has taken a toll on the district's tourism, cultural and retail scene, as well as its image.
According to the Leisure and Cultural Services Department, protests between August 1 and December 1 forced the Science Museum to close for 19 days, as well as closing the Hong Kong Cultural Centre and Museum of History for 17 days and the Space Museum for 16. The Hong Kong Museum of Art was forced to close on December 1, just a day after reopening following more than four years of expansion and renovation work.
Hong Kong's visitor arrivals have plunged, with official figures for October showing a 43.7 per cent drop year on year to 3.31 million " the worst decline in a single month since May 2003, during the outbreak of the deadly severe acute respiratory syndrome, or Sars.
Ice cream seller Wong, 73, who asked to be identified by his surname only, says his sales are down 70 per cent at the Tsim Sha Tsui waterfront.
"Long queues of people buying ice cream used to be a common sight, but now fewer people come here," he says.
Things have never been worse, says Wong, who has been selling ice cream for more than 40 years. He says he has lost more income than during the Sars outbreak, which did not last as long as the ongoing turmoil.
English tourists Nicholas Griffiths, 34, and Catherine Curran, 29, stayed in Hong Kong for four days on their way to New Zealand.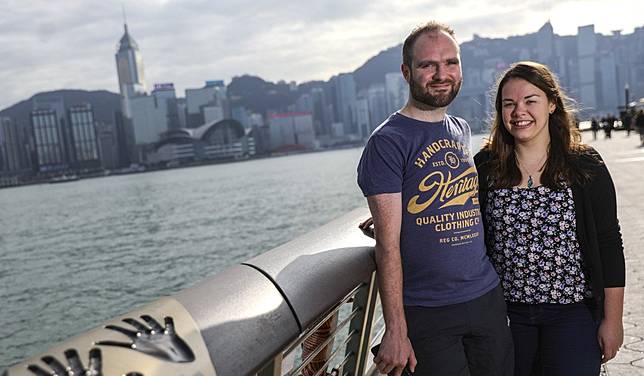 "We were aware of the situation. It's all over the news," Curran said.
They arrived on December 1, when a march was held by thousands of protesters from Tsim Sha Tsui to Hung Hom and police fired tear gas and projectiles to disperse the crowds.
"The protests definitely affect our travelling experience here," Curran said. "We'll just be aware of the situation, and avoid protests."
Can the district recover?
Derek Chu Kong-wai, a newly elected Yau Tsim Mong District Council member, says the broken traffic lights and ripped-up pavements make it inconvenient for residents, especially the elderly and disabled, to get around.
Repairs, mainly along Nathan Road, Argyle Street and Sai Yee Street, are under way, he says. The Transport Department expects repair work to be completed by this month, he adds.
Chu says the key to restoring the district lies in resolving Hong Kong's political unrest. "The city is facing a big problem," he says. "Regardless of different political views, people hope the government and those who have the capability to solve the problem will do so as soon as possible."
Copyright (c) 2019. South China Morning Post Publishers Ltd. All rights reserved.