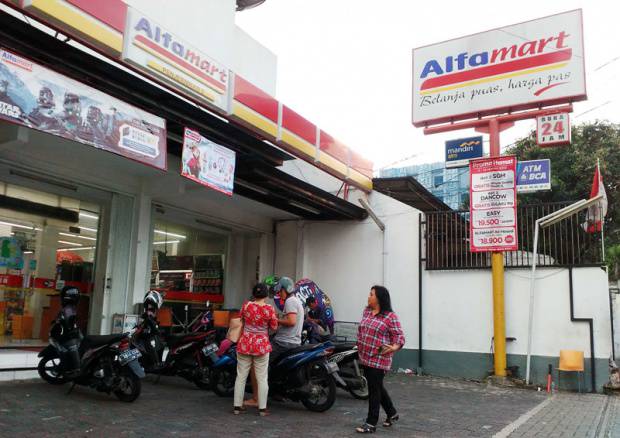 TEMPO.CO, Jakarta - The Business Competition Supervisory Commission (KPPU) was set to conduct a thorough examination in light of alleged practices of unfair trading committed by e-wallet GoPay in all Alfamart outlets.
"We will surely examine the issue, especially when there are reports from the public and business actors who are disadvantaged," the commission chairman Kurnia Toha said in his release, Monday, November 11.
On October 23, 2019, minimarket operator Alfamart PT Sumber Alfaria Trijaya Tbk Marketing Director Ryan Alfons Kaloh wrote to e-wallet operator PT Visionet Internasional (OVO) CEO Harianto Gunawan about the termination of the partnership, in which noted that OVO top-up service was no longer available per November 12 in Alfamart.
The decision was reportedly made as Alfamart's concrete steps to meet GoPay requirements that obliged the minimarket to implement a single e-wallet payment throughout its 13,000 outlets across the country, blocking other e-wallets.
In addition, Alfamart also granted exclusive rights to the provider to carry out various activities, including promotions and cashback in November 2019.
Kurnia considered that giving exclusive rights to GoJek's subsidiary was contrary to the principles of business competition as it led to a monopoly.
"In general, such actions are not in accordance with the principles of fair business competition. Especially, if the e-wallet has a dominant position, then it could be an abuse of a dominant position," Kurnia added.
When met on another occasion, Executive Director of Indonesia's Center of Reform on Economics (Core), Piter Abdullah Redjalam, suggested that the government draft appropriate regulations concerning the use of e-wallets as not to confuse users and raise suspicion of monopolistic trade practices.
ARIANDONO