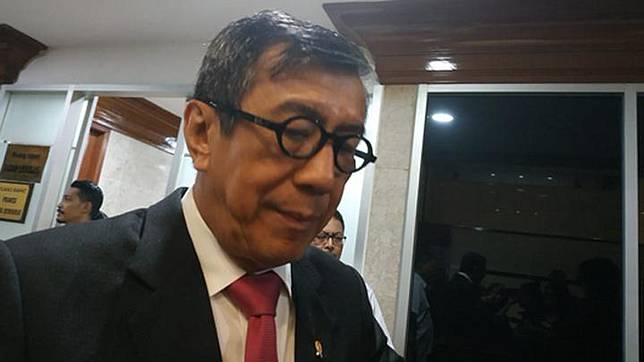 TEMPO.CO, Jakarta - The Corruption Eradication Commission (KPK) has rescheduled an interrogation for Yamitema T. Laoly, the son of Justice and Human Rights Minister Yasonna Laoly. Yamitema was supposed to have been questioned on Monday, November 11, but he did not appear.
"The questioning is rescheduled to November 12, 2019," KPK PR chief Chrystelina GS said in Jakarta, yesterday, Nov. 11.
Chrystelina said that KPK had sent a summons for Yamitema, but it has not been delivered to the address.
The KPK will question Yamitema in the bribery case allegation against Medan Mayor of Tengku Dzulmi Eldin. Tema will be examined as a witness for the suspect, Medan's PUPR Office chief Isa Ansyari.
KPK suspects Dzulmi of receiving at least Rp380 million in bribe money during various occasions from February to September 2019, or since Isa was appointed as Head of the PUPR Office.
The KPK suspects Dzulmi used parts of that money to pay a travel agent while on a business trip to Japan. The official travel budget soared because Dhulmi brought his family along and extended his time there.
Yasonna Laoly said there was no official summons from the KPK. "The hard copy of the call has not arrived," the minister said on Monday.
Yasonna said his son is currently in Jakarta, and the letter was sent to Medan. He said that his son should wait until the official letter from the KPK reaches him.
M Rosseno Aji